Ever since the Covid-19 pandemic started ravaging the world and Australia enforced strict lockdowns, the idea of heading to an overseas destination sounds like the stuff of dreams which may not even be possible for the next year or two. In addition, different states have enforced their own border controls and inter-state travellers are not permitted entry by some states.
However, once the restrictions are relaxed within Australia to permit inter-state travel, it is worthwhile to consider some of the popular road trips that have made Australia famous around the world. In a post Covid-19 world, fill up the tank and prepare for the resurgence of the great Australian road trips we have detailed below without any alphabetical or order of any sort.
1) THE BIG LAP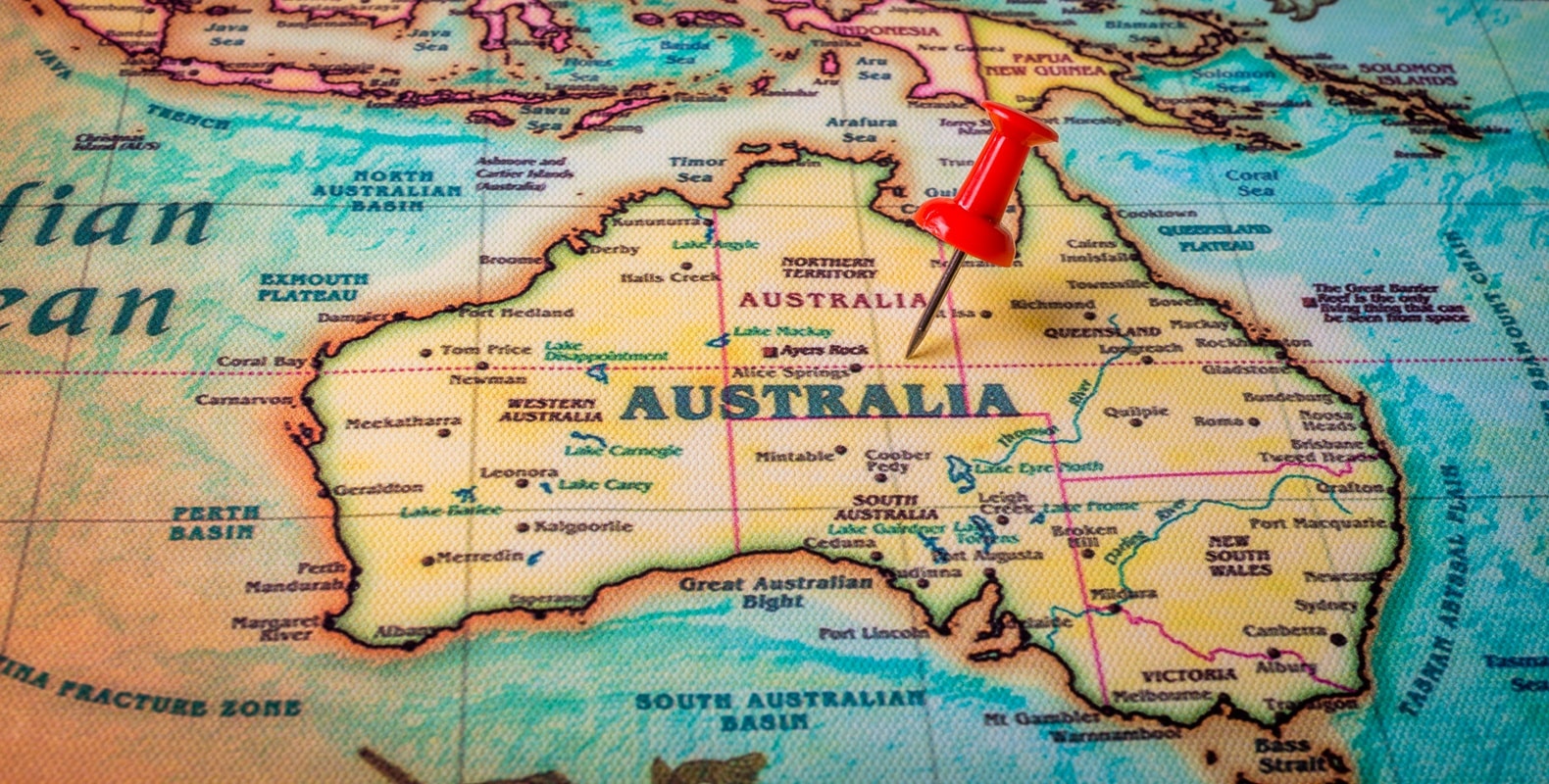 This is the most famous of all the Australian road trips as it takes you around the whole country on National Highway One. The Big Lap which covers 15,097 kms can be completed in 2 weeks straight or a few months depending on your pace or if you want to head off into optional diversions. The Big Lap can be done in any 2WD or 4WD vehicle touching seven of the capitals (except Tasmania), through sleepy towns, epic rainforests, glorious beaches, red earth and everything in between. Most Australians include the Big Lap either in full or in part on their bucket list.
2) THE GREAT OCEAN ROAD, VIC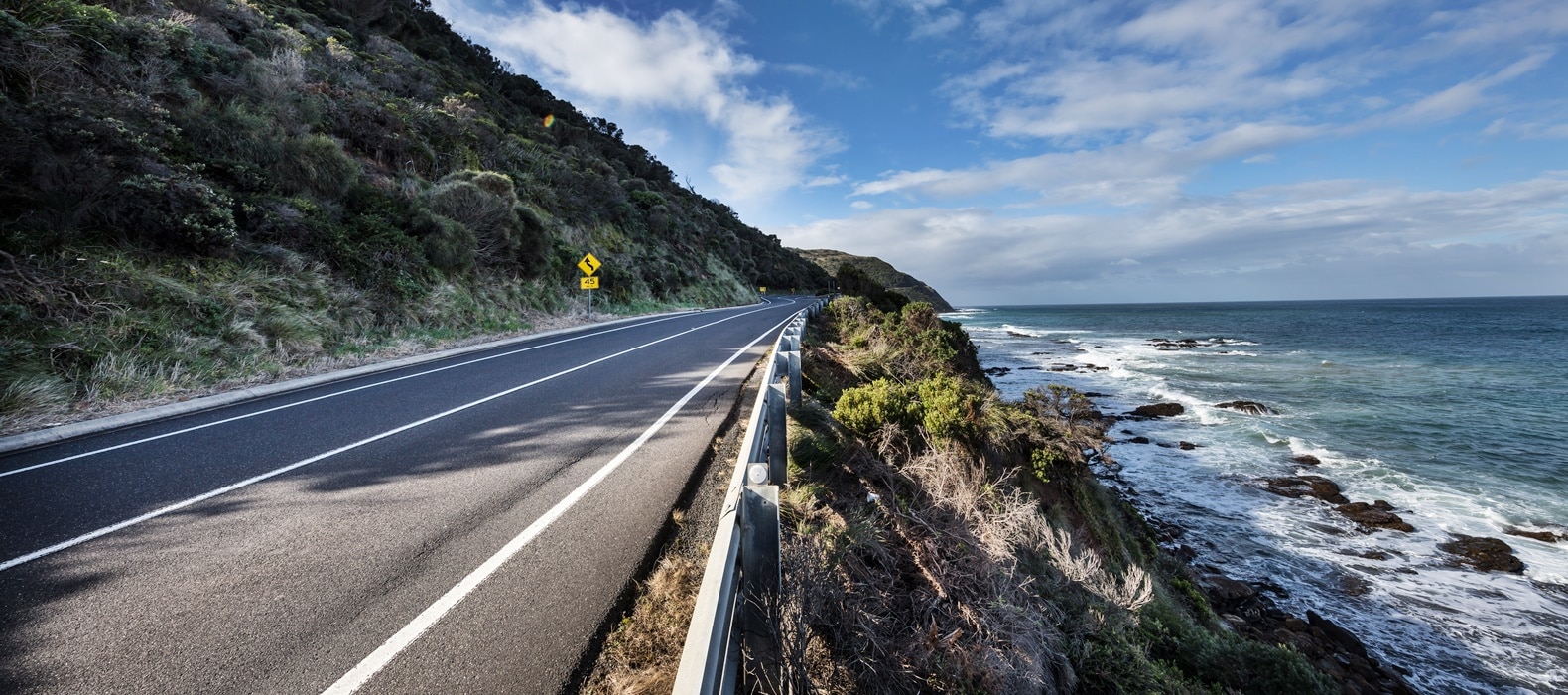 One of the world's most scenic drives, the Great Ocean Road in Victoria is a magnificent 3-day self-drive 664 km road trip from surf capital Torquay ending at historic fishing village Port Fairy. This road trip covers some of the most famous sights like the 12 Apostles, bustling seaside towns like Lorne, Anglesea, Apollo Bay and pristine rainforest in the nearby Otway Ranges.
Along the way, spot koalas, kangaroos and even whales, zip-line your way through a treetop canopy, climb to the peak of a volcanic crater, and relax over regional dining atop a cliff or by the beach.
3) OUTBACK WAY, QLD-NT-WA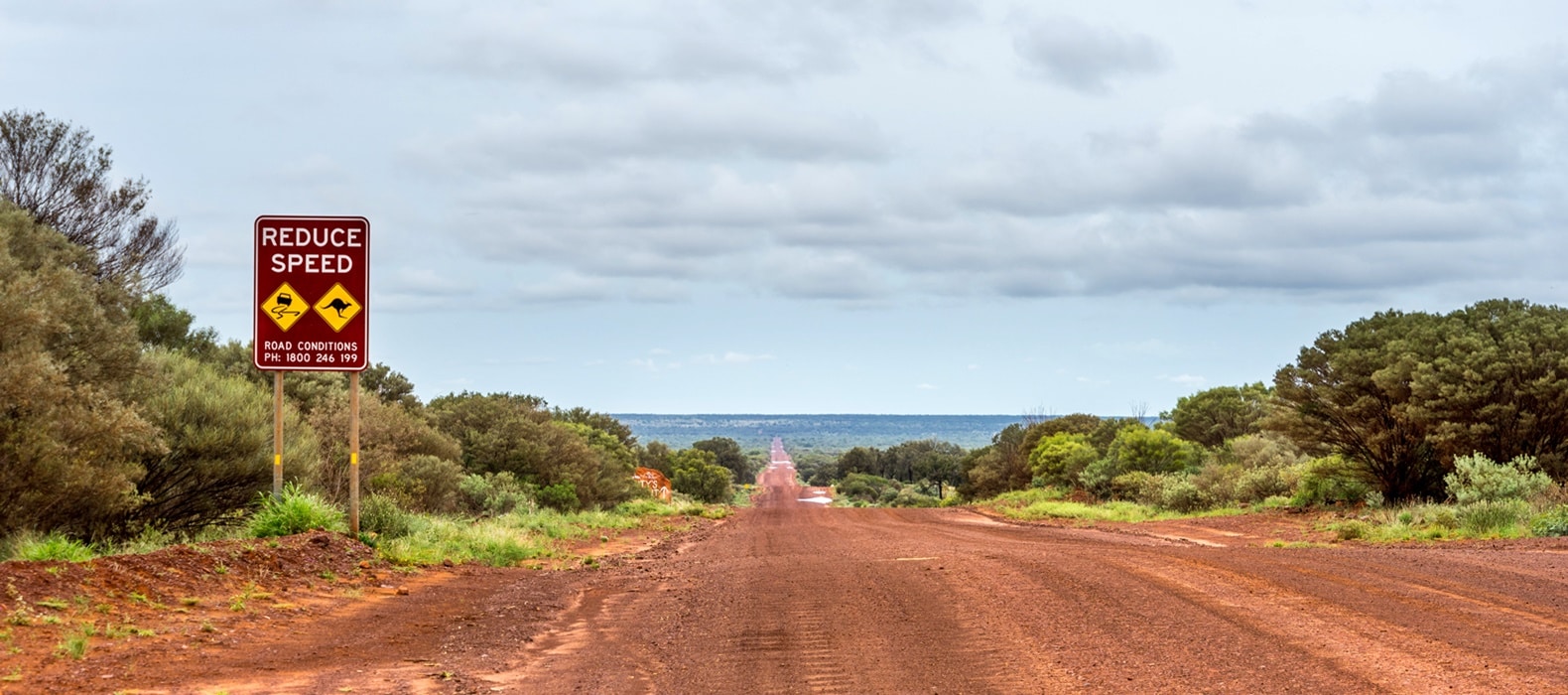 Affectionately called Australia's Longest Shortcut, this 2,800 km road trip is arguably the greatest cross-continental bush blockbuster covering three states, starting officially from Winton in Queensland and ending at Laverton in Western Australia. The Outback Way is Australia's Route 66 that lets you sink into the peaceful colours of the Australian Outback, passing through some of the country's most iconic sights: Uluru, Kings Canyon, Alice Springs, Warakurna, and beyond.
This road trip will let you marvel at nature's diversity, get amazed at the cool waters in shimmering gorges, be inspired by the unique architecture of every mountain range, and hear the desert oaks whisper in their majestic forests. A 4WD is recommended if you are planning to drive the Red Centre Way or head off along the Gunbarrel Highway but most roads are accessible with a 2WD.
4) NULLARBOR CROSSING, SA-WA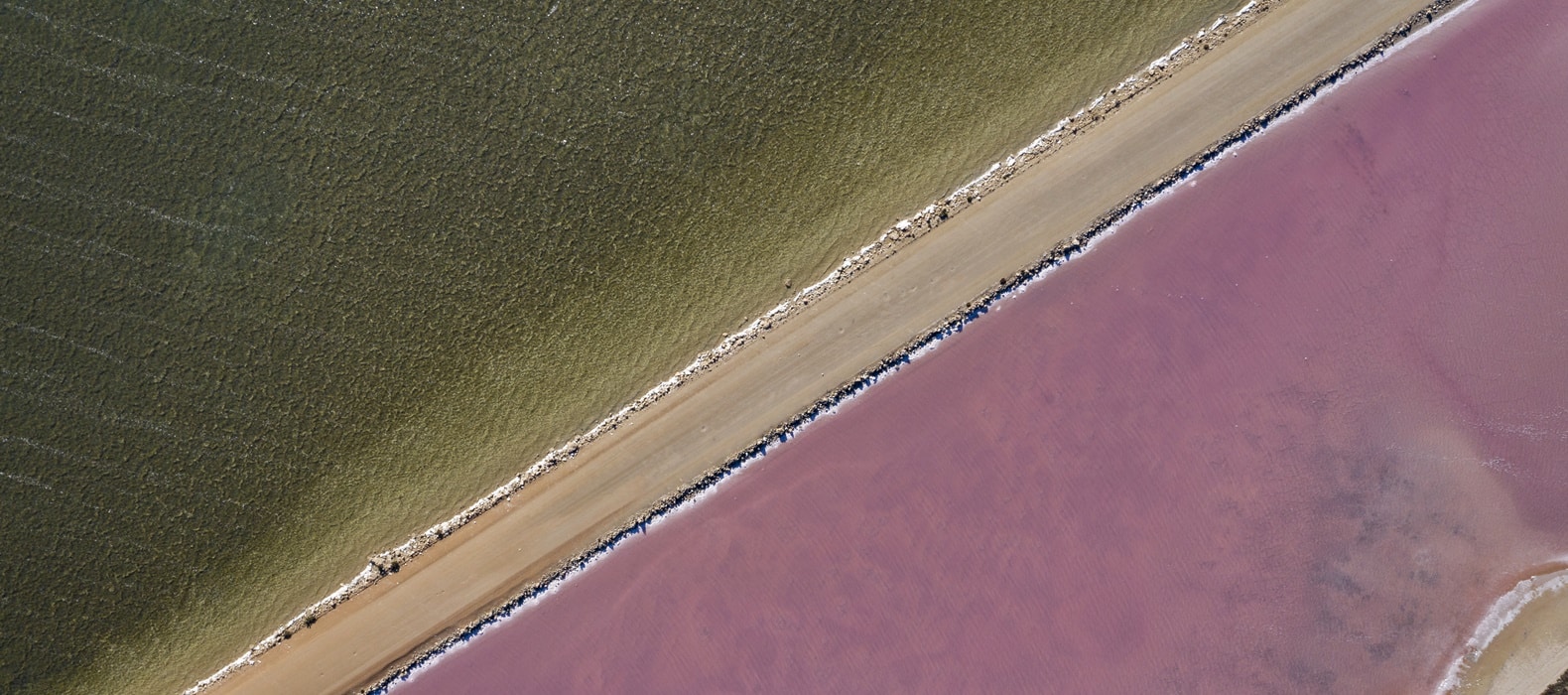 Nullarbor means "no trees" in Latin, but this route is covered with bluebush and mulga scrub. This 1,256 km road trip from South Australia's Eyre Peninsula to the goldfields of WA is a lonely drive where you may not see another car for hundreds of kms. Although it used to be a dirt road, the route from Ceduna in SA to Norseman in WA along the Eyre Highway is bitumen. However, you need a 4WD to venture off on detours to some campsites.
You will see plenty of wildlife, vast cattle stations, and visit the world's longest golf course – an unbelievable 1,365 kilometres long, with a hole at each town or roadhouse along the way. The Watermelon Avenue is a thin track at Lake MacDonnell on SA'S Eyre Peninsula that divides dreamy pink waters of the lake with the neighbouring blue-green sea.
5) GIBB RIVER ROAD, WA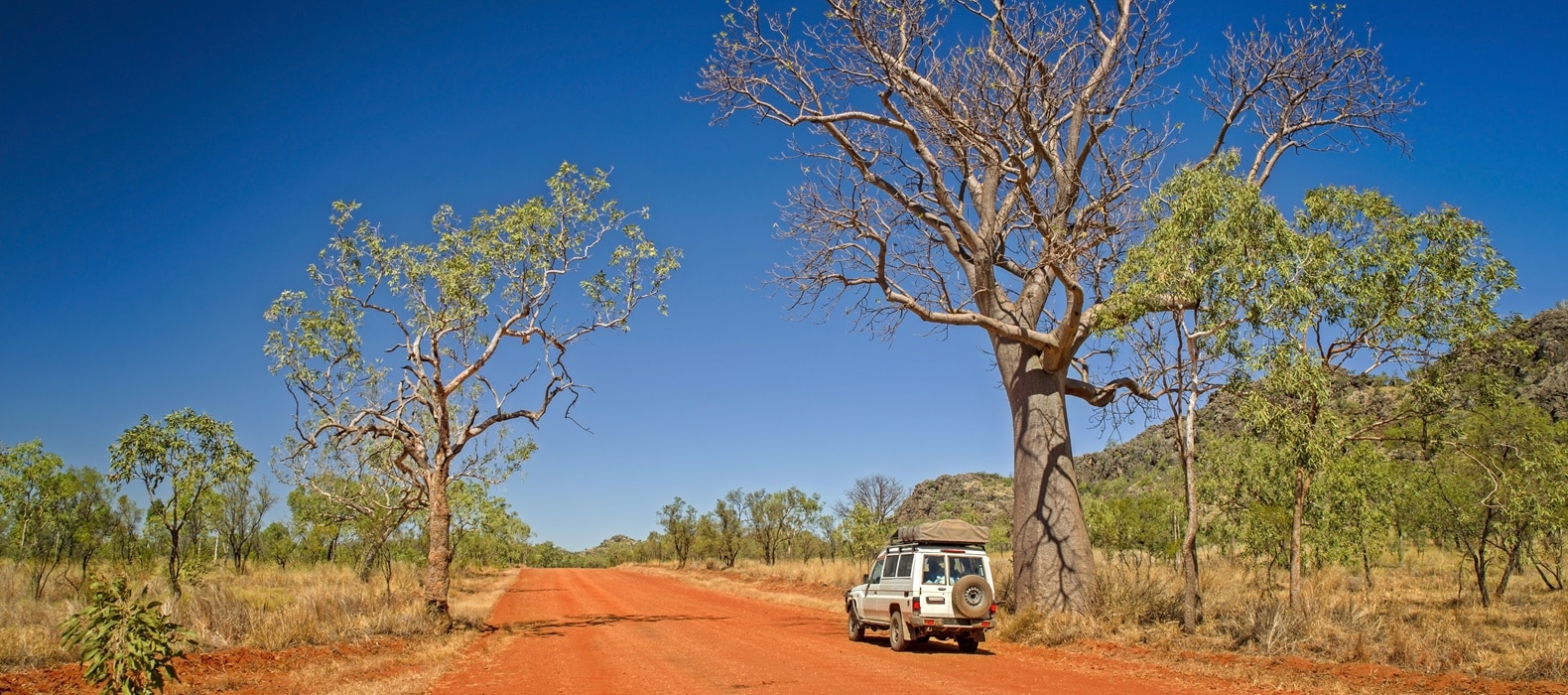 Constructed in the 1960s to transport cattle stock, this 660-kilometre road cuts right through the belly of WA's Kimberley from Derby to Wyndham. This is a 4WD adventure like no other, taking in the magnificent and remote wilderness of the Kimberley, with outback cattle stations, ancient gorges, thundering waterfalls, sacred Aboriginal sites and rock art, a unique pioneering history, and fascinating characters.
This road trip is still touted as one of the last serious adventures in Australia, a drive through a very remote area where all sorts of dangers loom, an undertaking that requires guts and four wheel driving experience, but anyone can drive with a 4WD, high clearance and of course, preparation.
6) THE SAVANNAH WAY, QLD-WA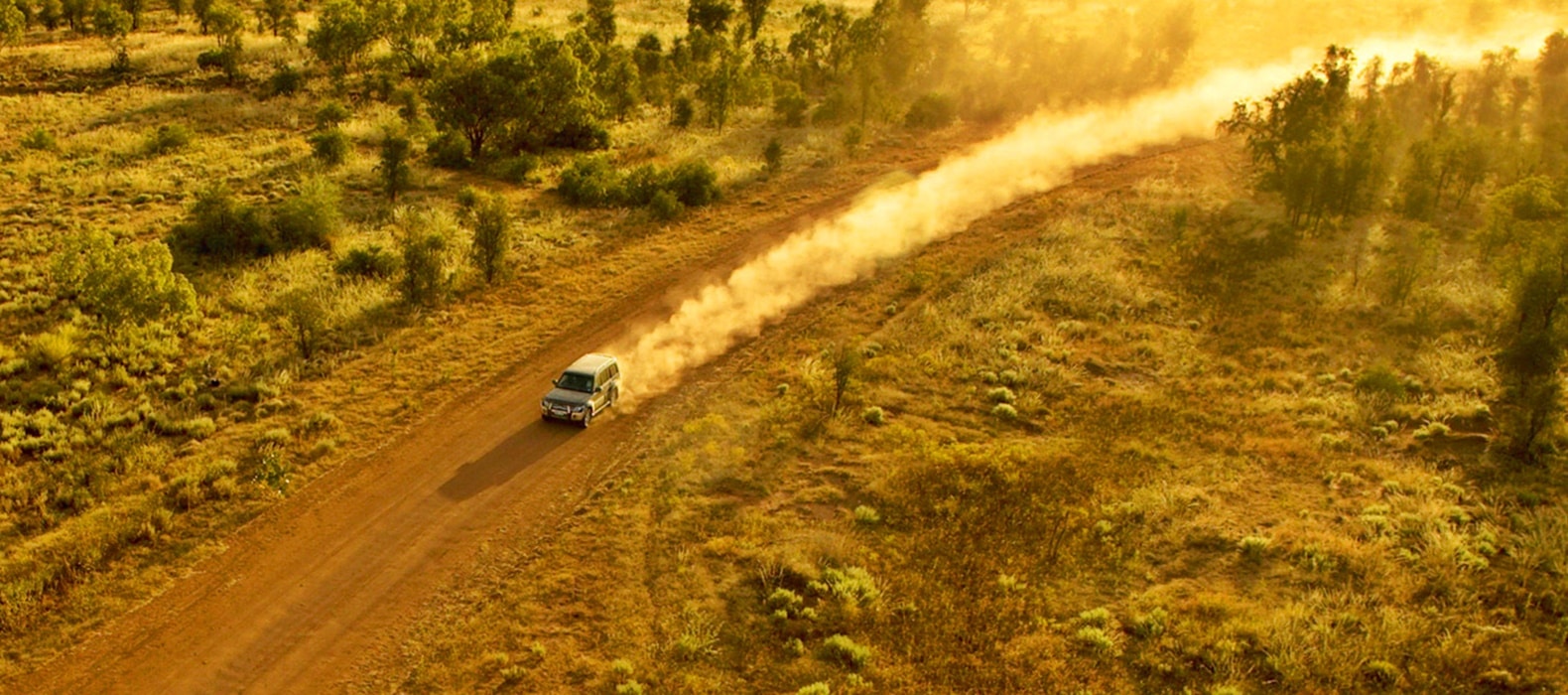 Called Australia's Adventure Drive, the Savannah Way is a 3,700 km route that links 15 National Parks and 5 World Heritage areas between Cairns in Queensland with Broome in Western Australia. This road trip lets you explore wide horizons, ancient gorges and abundant wildlife, connecting with Aboriginal and pioneer heritage in today's friendly outback.
The majority of the Savannah Way is sealed, but there are some sections that are corrugated so a 4WD is recommended if you do not want to drive on alternative routes.
7) CAIRNS TO CAPE YORK, QLD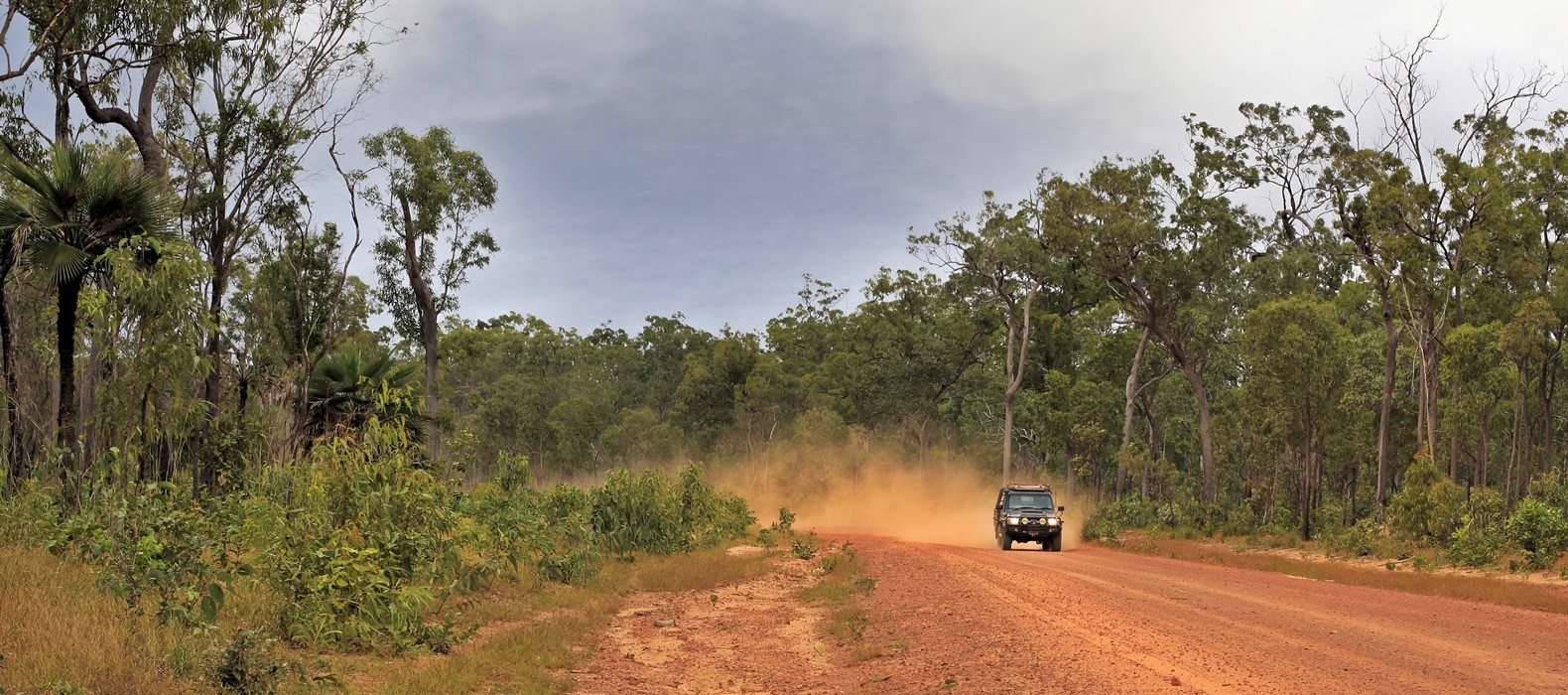 The most northern road trip in Australia is the 1,000-kilometre drive from Cairns to Pajinka or Cape York as it is known in English. This road trip features some amazing Australian treasures like the Great Barrier Reef and Daintree rainforest.
A 4WD is required for the scenic coastal route, the Daintree and the Bloomfield Track via Cape Tribulation where you will encounter croc-infested river crossings, ancient rock art and lush rainforest. If you have a 2WD, take the sealed Mulligan Highway which goes inland.
8) PERTH TO NINGALOO, WA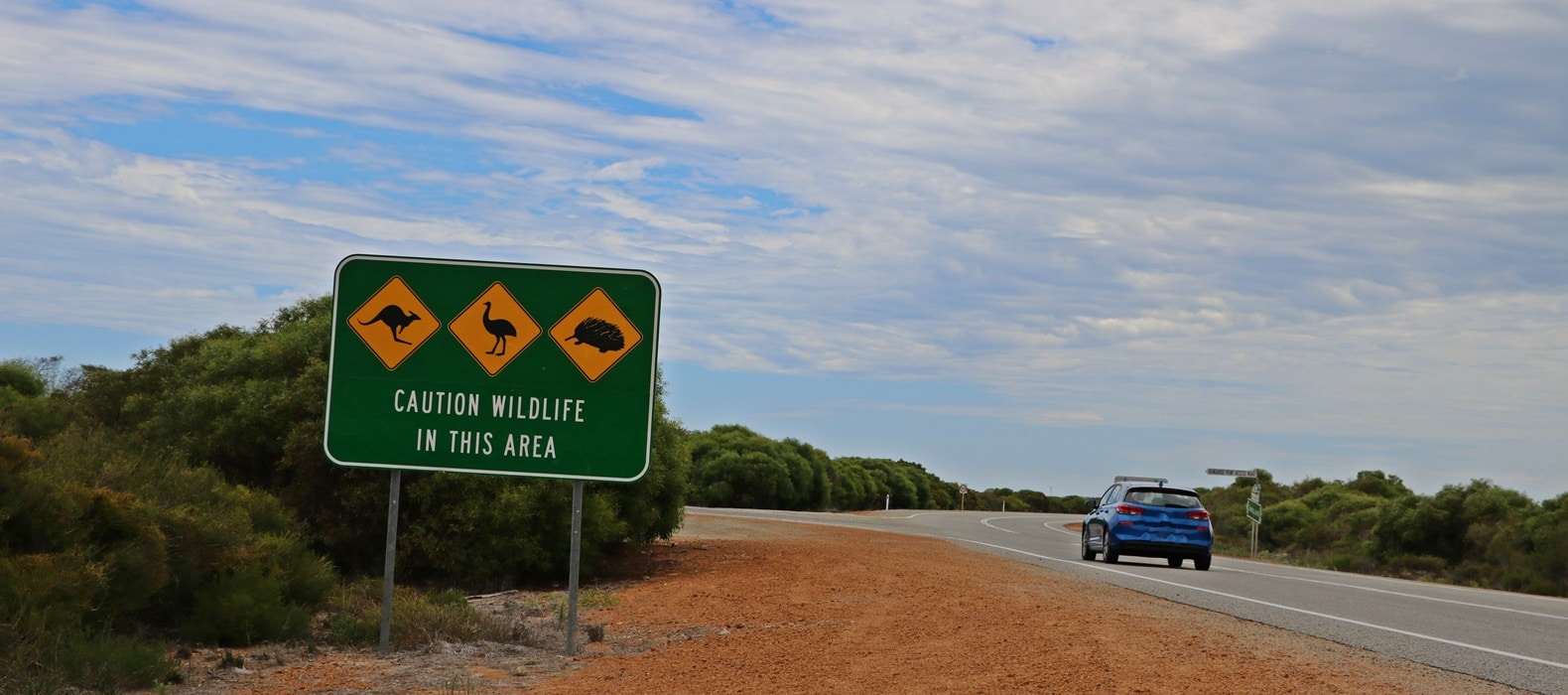 This stunning, at just under 1,200 kilometres road trip takes you from Perth to Ningaloo Reef through Exmouth. Travelling along the spectacular Coral Coast past the places you have heard all about – Cervantes, Geraldton, Monkey Mia and Carnarvon, as well as the World Heritage-listed Shark Bay and Kalbarri National Park, you will meet an abundance of wildlife along this coastal trip.
This west coast road trip ticks the bucket list where you could possibly swim with dolphins, manta rays and whale sharks, and take in the dramatic gorges of Kalbarri National Park.
9) THE RED CENTRE WAY, NT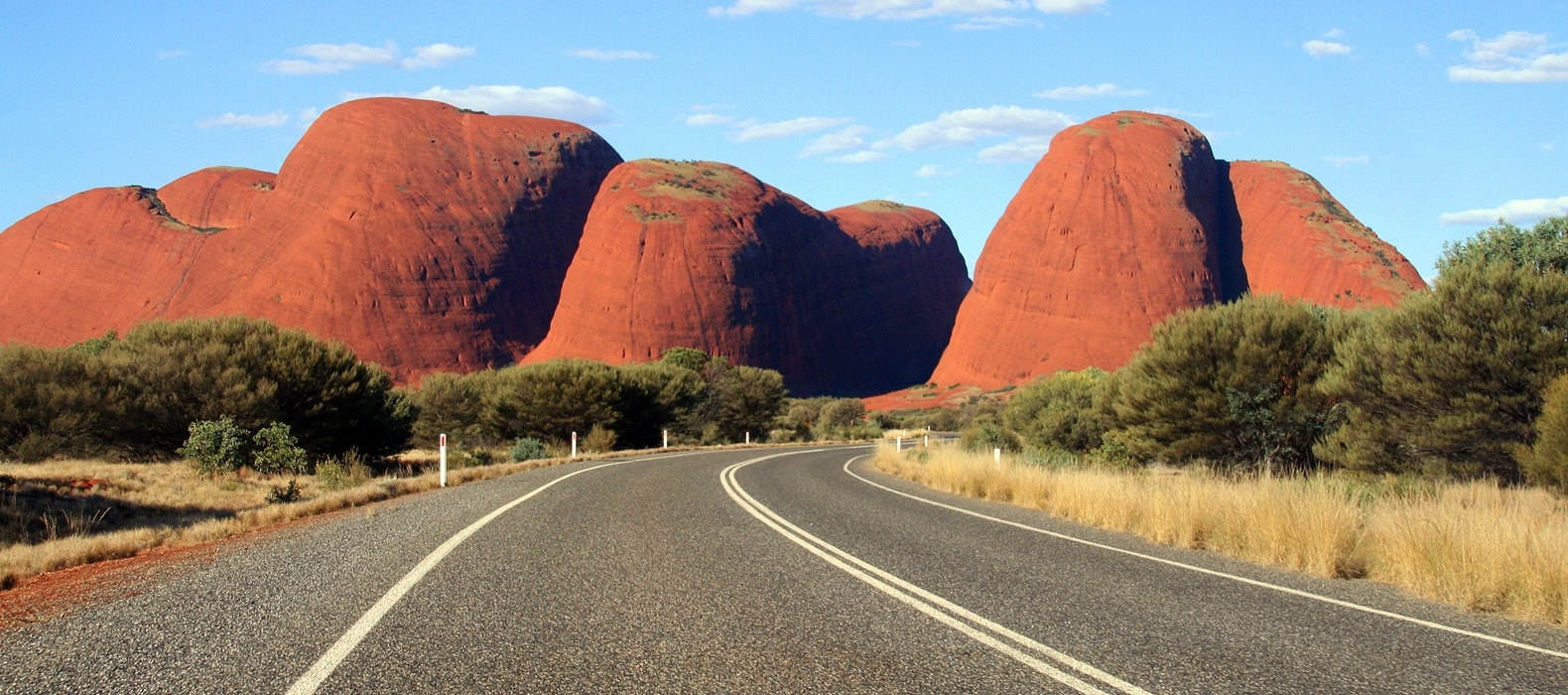 This is the quintessential Aussie road trip, driving through the heart of the country, beginning and ending in Alice Springs. This road trip takes you through central Australia's diverse landscape, from real mountains to sand dunes to gorges and waterholes interspersed with iconic destinations like Uluru, Kata Tjuta, Kings Canyon and the West MacDonnell Ranges.
This 1,140 km road trip is best tackled with a 4WD although 2WD travellers can also drive via the sealed 1,700 km loop.
10) GREAT ALPINE ROAD, VICTORIA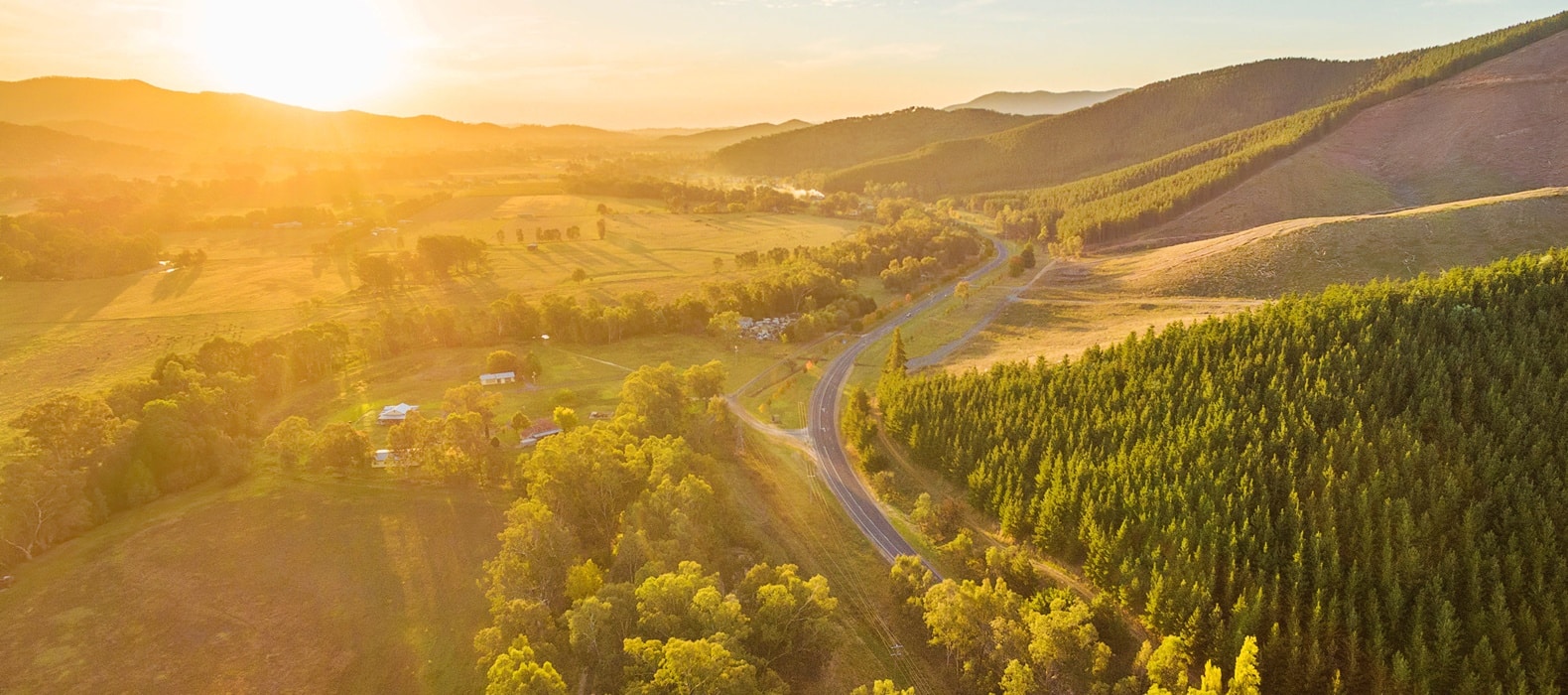 The Great Alpine Road, stretching around 339 kms from Wangaratta to Bairnsdale, is one of Australia's classic summer touring routes. While it is a short route compared to other road trips, the travel through lofty mountain ranges including Mt Hotham Ski Resort, plunging valleys, lush forests, and rolling vineyards into the breathtakingly beautiful Gippsland Lakes will make it a memorable trip.
The entire road is bitumen and can be closed during snowfalls. It is a legal requirement to carry snow chains between Harrietville and Omeo during the official ski season (early June to early October).
11) GREAT BEACH DRIVE, QLD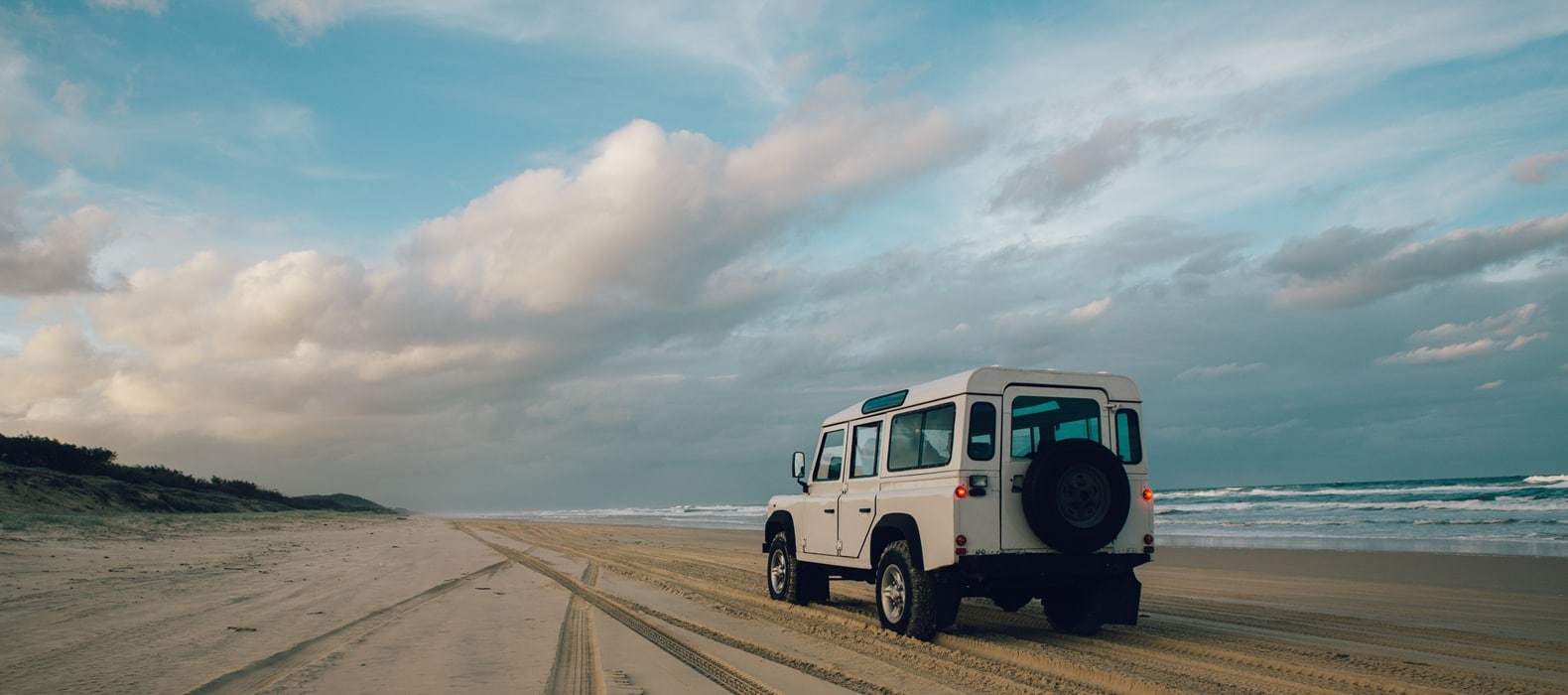 The 380 km Great Beach Drive on Queensland's coast provides a road trip like no other. This road trip is a once in a lifetime experience connecting the Sunshine Coast to the Fraser Coast including the world's largest sand island, Fraser Island.
A 4WD is essential to drive on some of the world's most stunning beaches, National Parks and World Heritage listed areas especially if you want to explore Fraser Island.
12) HERITAGE HIGHWAY, TASMANIA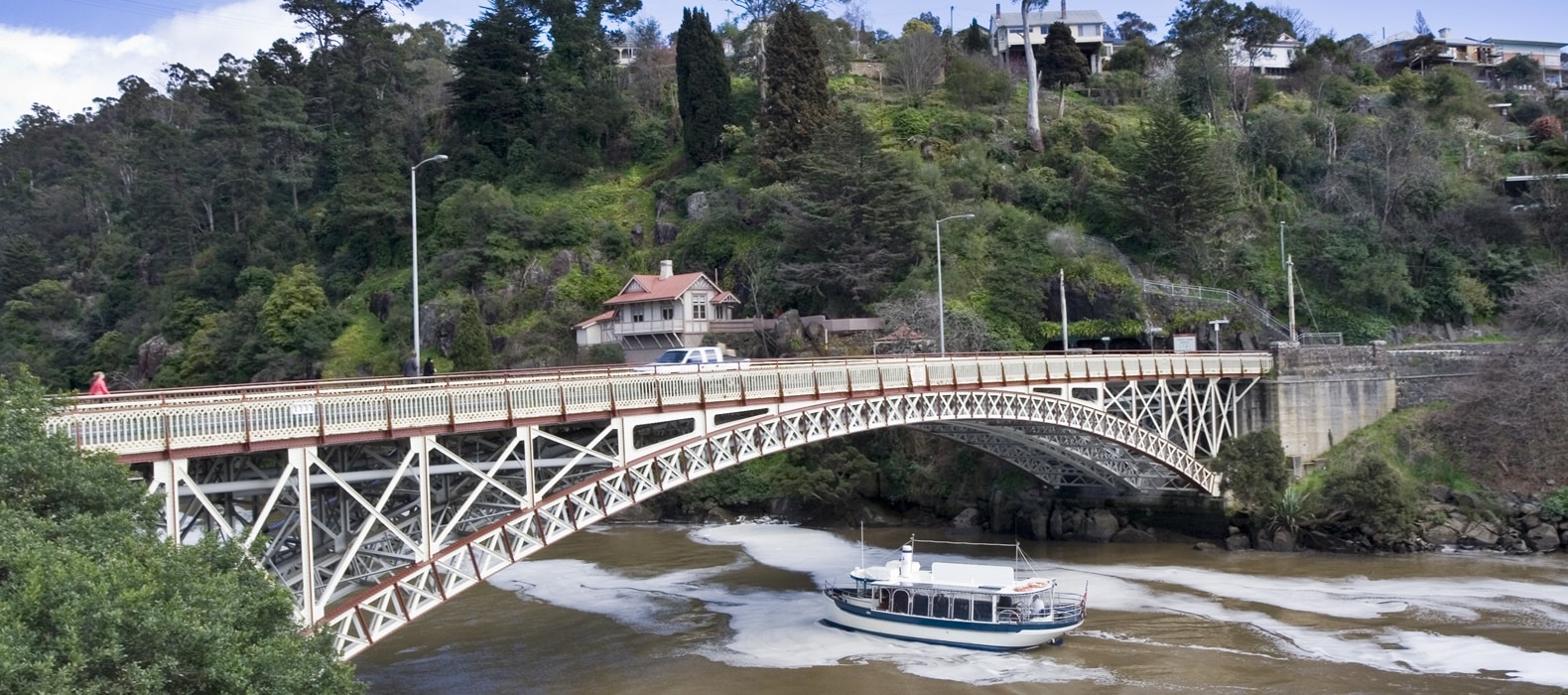 This is one of Australia's short road trips, a 200 km stretch linking Hobart and Launceston. This road trip traces much of the original route built by convict road gangs in the early 1800s. It is a sweeping drive through rolling farmlands, charming Georgian villages and grand rural pastoral properties.
Check out the Red Bridge, built in 1838 in Campbell Town which is one of Australia's oldest bridges, by convicts using one and a half million bricks hand-made in the town.
13) GRAND PACIFIC DRIVE, NSW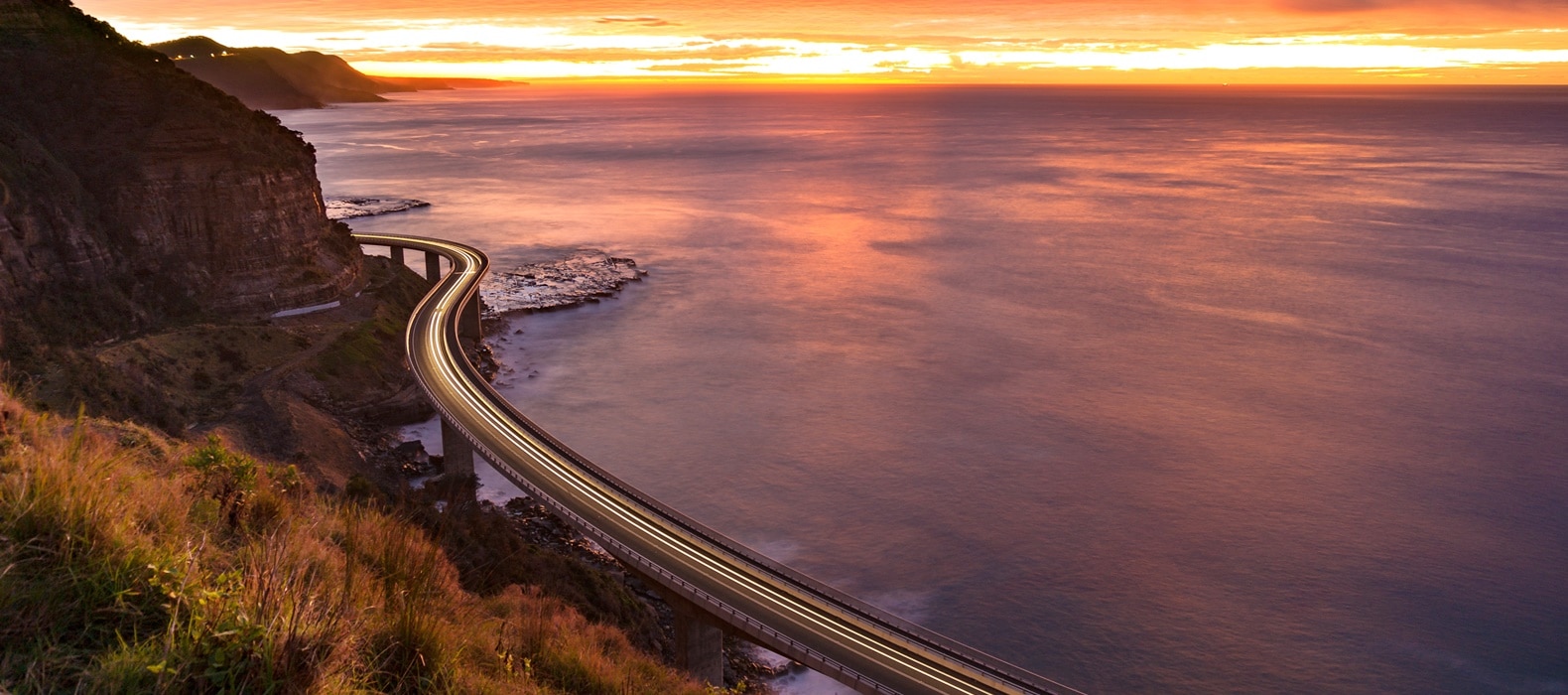 At 140 km, this is one of the shortest road trips starting in the Royal National Park, less than an hour south of Sydney's CBD and continuing through rainforests, the iconic Sea Cliff Bridge and through the coastal townships of Wollongong, Shellharbour, Kiama and the Shoalhaven. From here, you can either continue south to Batemans Bay and the greater South Coast or head west into the Southern Highlands and then onto Canberra.
From mountain ranges and heritage-listed rainforests to sweeping desert plains and twisting coastlines, there is something for everyone whether they are kitted out with a campervan or in a family car.
Remember to always travel advice on the Government website, road and weather conditions and be fully prepared with adequate fuel and supplies before you set out. Bon Voyage!