Outback and off-road tour operators are a finicky bunch. Whether they operate in the Snowy Mountains, the Kimberleys, Kakadu, Fraser Island, the Red Centre, Cape York, the Savannah Way or the Flinders Ranges, most of them are in constant search of the perfect tour vehicle that can drive both on-road and off-road.
The interaction between the driver and customers is big part of the tourism experience. For lack of choices as well as other reasons, many tour operators still use the good old pod type 'mine bus' which is basically a truck with a bolt on seating pod. This pod truck-bus has served tour operators over the years, but you have to admit that this outdated hand me down is far from perfect as a tour bus.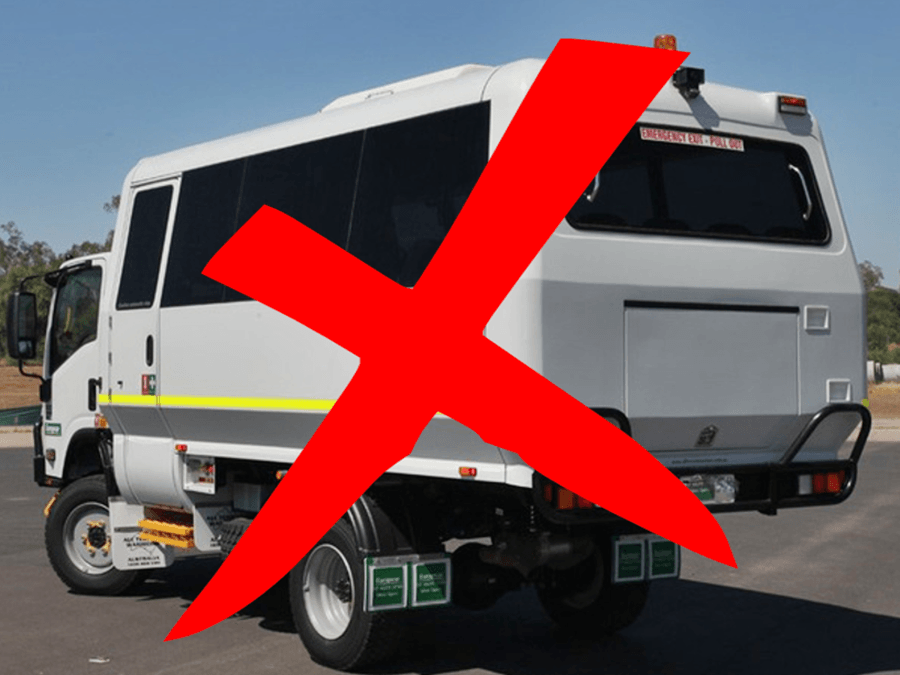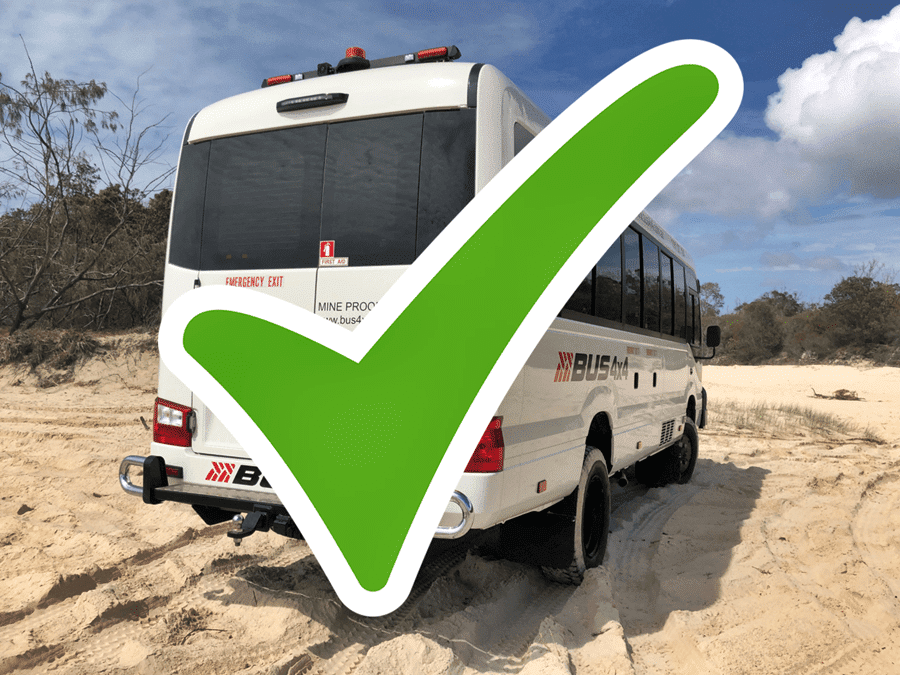 The main deficiencies of this vehicle are its limited off-road performance (not good in mud or soft sand), poor field of vision and driver access for passengers. All pod buses are trucks; therefore, their ride is far from comfortable.
We compare the pod bus against the Bus 4×4's popular conversion of Toyota Coaster. The Coaster Conversion and pod truck-bus are both in that 15-20 seat, light rigid territory and hence in the consideration set of many tour operators.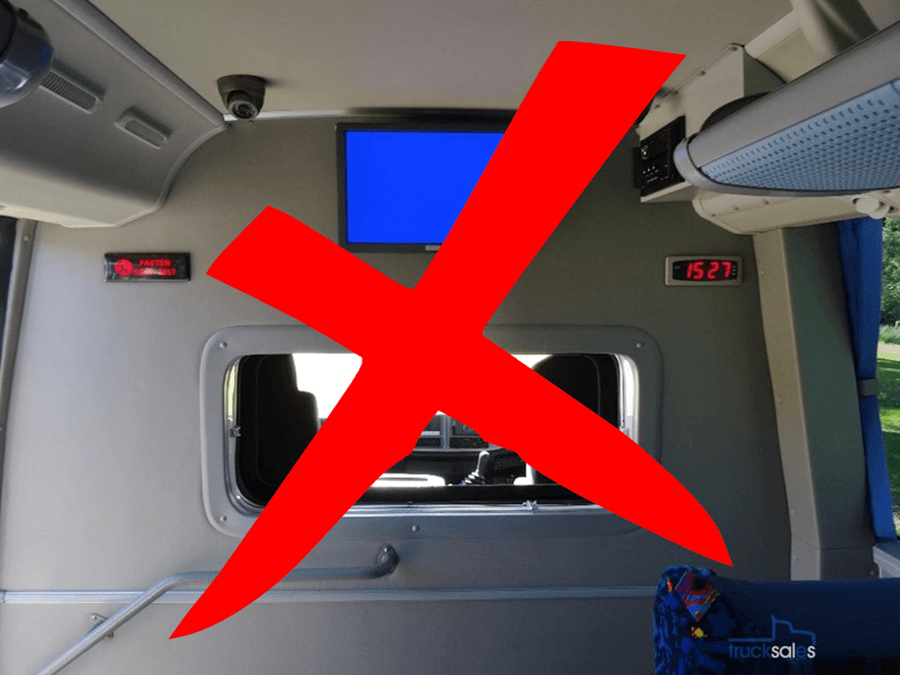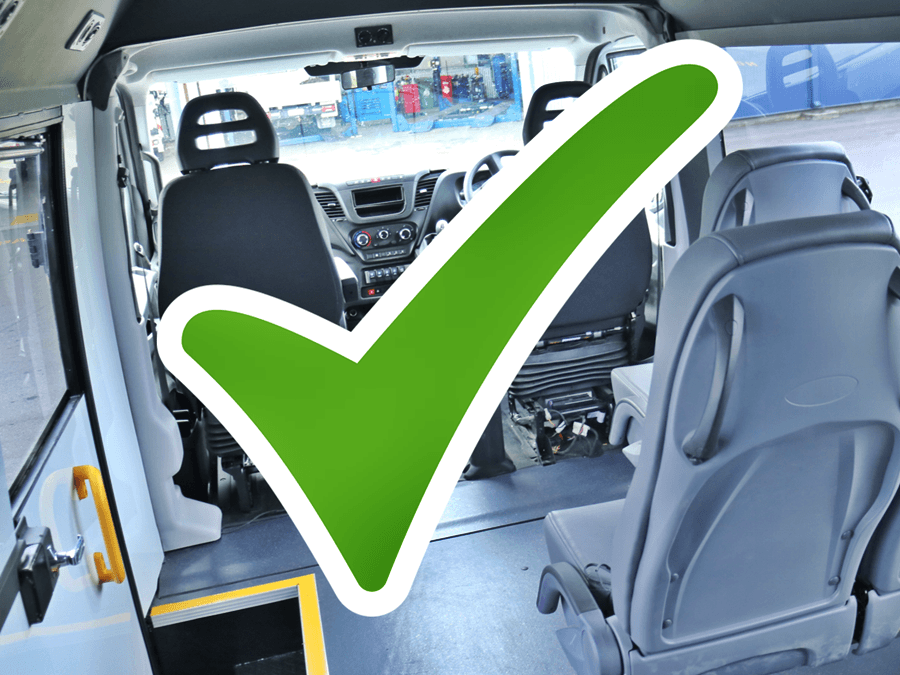 17 - 20 Litres per 100 Km
Bus 4x4 Conversion of Coaster
The Bus 4×4 Conversion of Coaster comes with additional off-road accessories like super single wheels and tyres which perform better in sand and mud with a greater ease of changing tyres.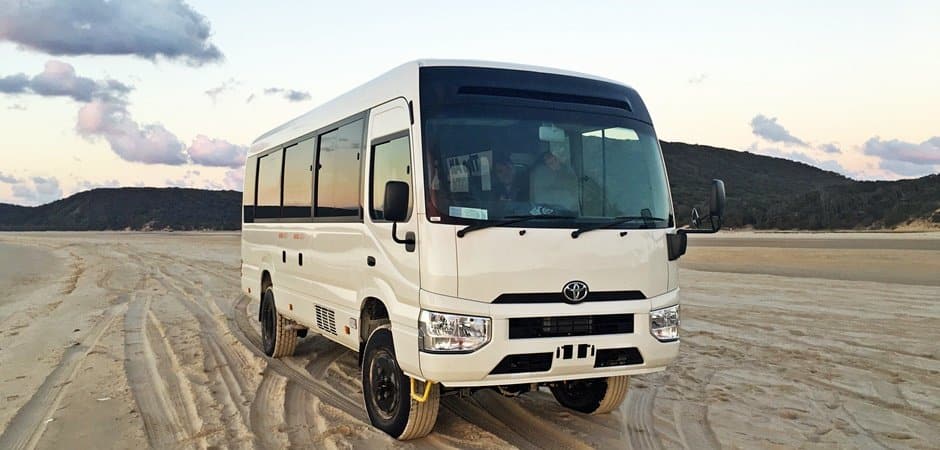 Our Verdict
The Bus 4×4 Conversion of Coaster outperforms its truck-bus competitors in off-road capability, comfort and fuel economy. It is also lighter, takes a fraction of the time to build and comes in automatic. The patented Bus 4×4 4WD Conversion Kit consists of majority Toyota components meaning reliability and parts availability.
In short, buying the Bus 4×4 Conversion of Coaster over a generic 'box of seats' is a no brainer.
Rehashed and rewritten from an old article by Matt Grooby.