Ever since Toyota introduced the 300 Series Hiace in 2019, it has gone from strength to strength. The Hiace was always Australia's most popular van, but the 300 Series has taken the "van platform" to another level for Toyota. According to Peter McKay, an eminent automotive journalist writing in Caradvice, "The new 300 Series, redesigned with an engine located up front in almost normal fashion, is a massive step forward, with some pretty handy firepower and other features that suggest van drivers and tradies are no longer treated as second-class citizens".
Check what the automotive websites say about the 300 Series Hiace:
"The all-new Toyota HiAce really kicks a six for Toyota. It's an example of Toyota working hard to develop class-leading products with passenger safety at the very top of mind." Caradvice
"Toyota has gone out to prove that it can beat the Euro van crowd at its own game and succeeded." Whichcar
"After a week of testing, we discovered that Toyota's HiAce-based version is worthy of consideration as a tradie's genuine alternative to a dual-cab ute." CarsGuide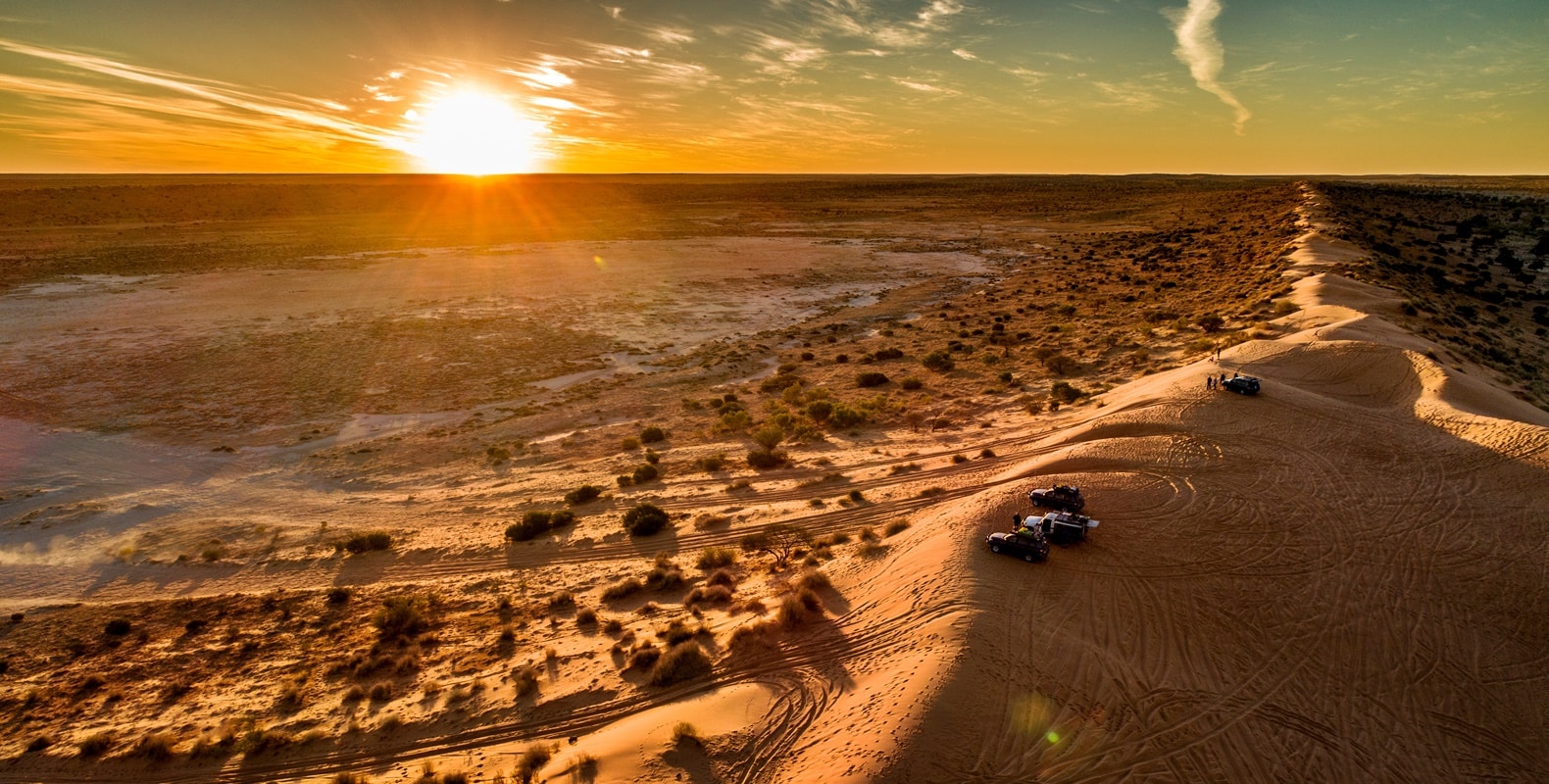 The Hiace comes in 2 variants, the LWB (Long Wheelbase) which is 5.2 mts in length with a flat roof and the SLWB (Super Long wheelbase) which is 5.9 mts in length with a raised roof. The SLWB comes in a van (2 seater) and bus (12 seat Commuter) version. Toyota now offers 2 engine options, the 2.8L 4 Cylinder Turbo Diesel or the 3.5L 6 Cylinder Petrol. The biggest change is the extended bonnet that holds the engine (instead of under your seat in the older model) which gives frontal collision safety. Moving the engine has lowered the front seats making them walkthrough to the rear which is a boon for campervan conversions.
Bus 4×4 converts all variants of the Hiace into 4×4 with high and low range. While the most popular conversions are the mine spec vehicles, the tour spec Hiace is getting popular due to domestic tourism picking up in 2021. These days each state is promoting residents to travel within the borders with incentives and without the need to travel across the borders. Read how outback Queensland is facing a boom from tourists here
The Bus 4×4 conversion is done under a SSM IPA (Secondary Stage Manufacture – Identification Plate Approval) which includes upgrading the independent front suspension and the rear spring suspension. This raises the body to 180mm over the factory standard, the highest lift in Australia complying with the Australian Government Motor Vehicle Standards Act of 1989 under the national vehicle standard (Australian Design Rule – ADR). Click here to read the Australian Government regulations for SSM information on vehicles with GVM under 4.5 tonnes.
The 12 seat Commuter is the only vehicle in the Hiace range which is not ANCAP 5 Star rated, so we offer ROPS (Rollover Protection Cage) under LK9 compliance. We also offer an upgraded floor, black headliner trim and battery/start isolator option. A cargo barrier separating the seats from the rear is a convenient location to store wheel chocks and off-road safety equipment. Our Tour Specification bus can be customised with passenger swivel seat, scrub rails, compressor and fridge. The Bus 4×4 overhead control system above the driver's windscreen is an easy way to access controls such as lights, beeper and UHF.
We also upgrade the fuel tank to 136 litres and offer 3 tyre upgrades, from 235/85 R16, 245/80 R16 and 255/70 R16 on Standard Rims or 265/65 R17 on New Rims. A swivel seat is also ideal for a campervan customer who can combine it with a removable table for a cosy breakfast nook.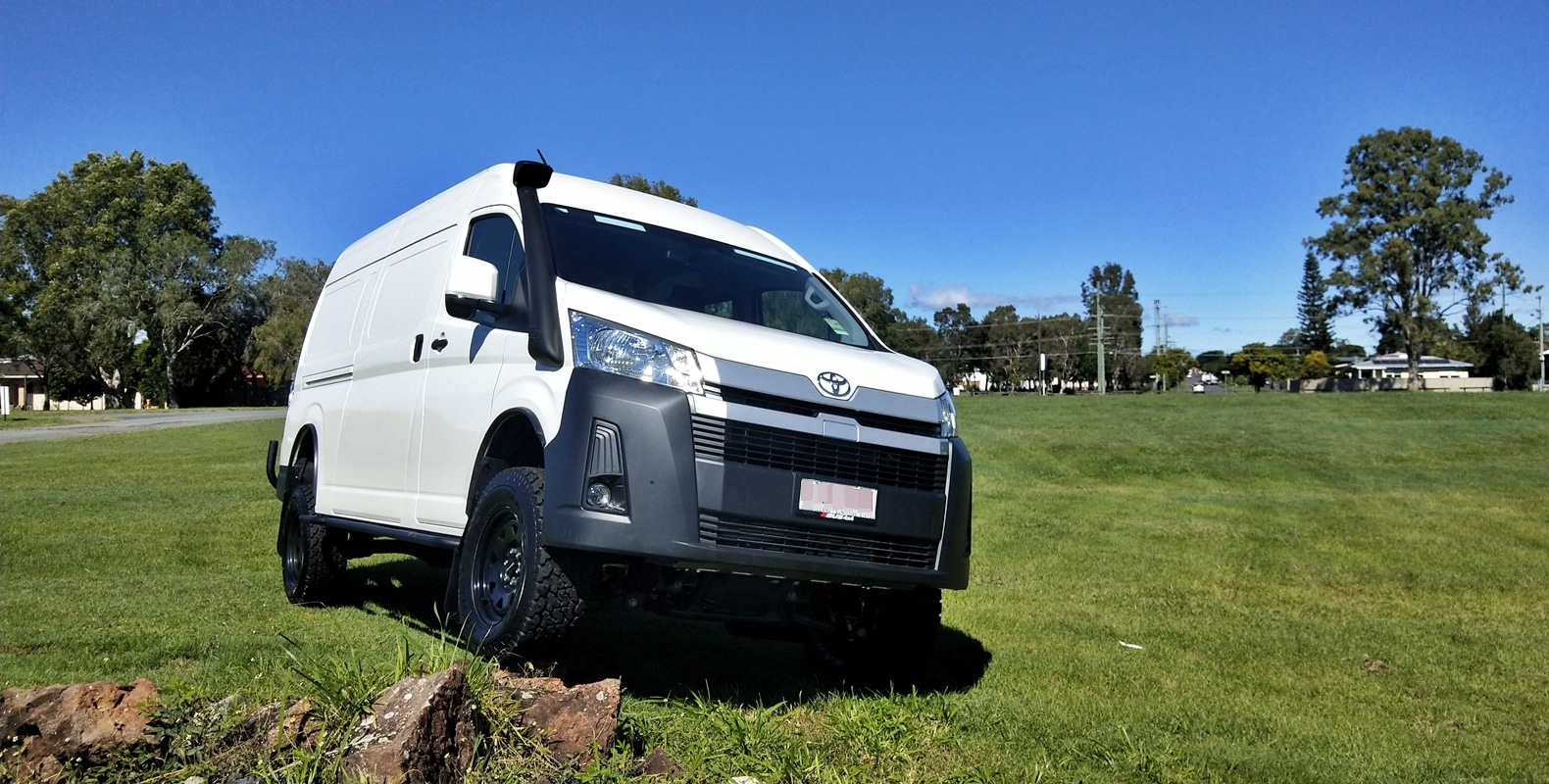 These days, the 300 Series Hiace is no longer seen as another delivery van. The covid pandemic has changed our lives, from shopping to travel and it is the restrictions on international travel which has created the demand to see Australia's backyard. People are now considering vehicles they never thought earlier to convert into RV's or campervans. The Caravan Industry Association of Australia's inaugural RV Consumer Report surprisingly revealed in 2018 that the average age of a campervan owner is 33 and not the over 50 grey nomads. In 2021, we expect the age group has decreased further. An August 2020 research report from Camplify Australia, a van sharing platform, reported a huge increase in demand for campervan holiday rentals. 2020 saw a massive 148% increase in bookings in May and June compared to the same period the year before. No wonder Australians are going crazy over #vanlife.
The huge rear interior of a Hiace van is a fitout dream. The cargo dimensions of the LWB are 1268mm between the wheel arches, 1760mm wide, 2530mm long and 1340mm internal height with a capacity of 6.2m³ that can take your average bed, small kitchen and maybe a foldable shower. One of our fitout contractors, Jacana Motorhomes also offers a pop-top modification for standing room height if you are an indoor cooking person.
All Hiace vans have dual sliding doors with a glass window on the passenger side. While our 4×4 conversions come with an upgraded GVM of 4/4.3 tonnes, towing capacity is unchanged at 1500kg due to strict Australian towing laws. But at the end of the day, no other vehicle manufacturer can beat Toyota reliability and traditional high resale, so is the Hiace for you?
Or more importantly, is a Bus 4×4 Conversion of Hiace ticks your boxes to live the dream?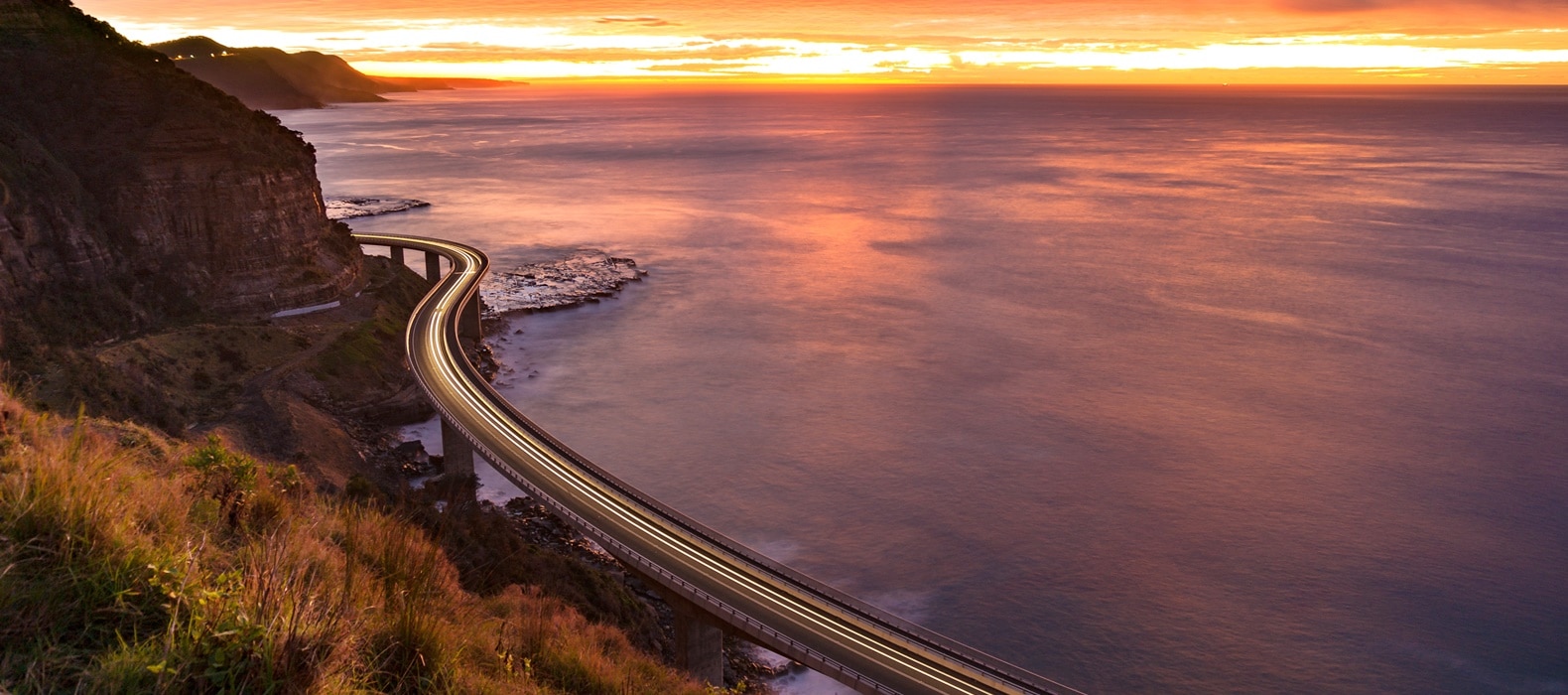 If you are looking to buy or convert a Toyota Hiace, please click here to email us or call us on 07 3276 1420.
For a list of our distributors in Australia and overseas, click here.
To know more about our 4×4 Conversions, click here.
For the full specifications of Toyota Hiace Models, click to visit the Toyota Australia website here.