Australia is the land of the vast outback, a glorious, gnarled landscape of arid wasteland with lush green tropics on the edges. It is a four-wheel-drive enthusiast's dream where man and machine are put to the test on some of the challenging tracks in the world.
So, explore a few 4WD tracks started by early pioneers which have turned into some of the most iconic remote-area drives in the world.
This is not a comprehensive list, and some tracks might be missing, but read on about the 15 tracks in no particular order:
1. CAPE YORK/OLD TELEGRAPH TRACK, QLD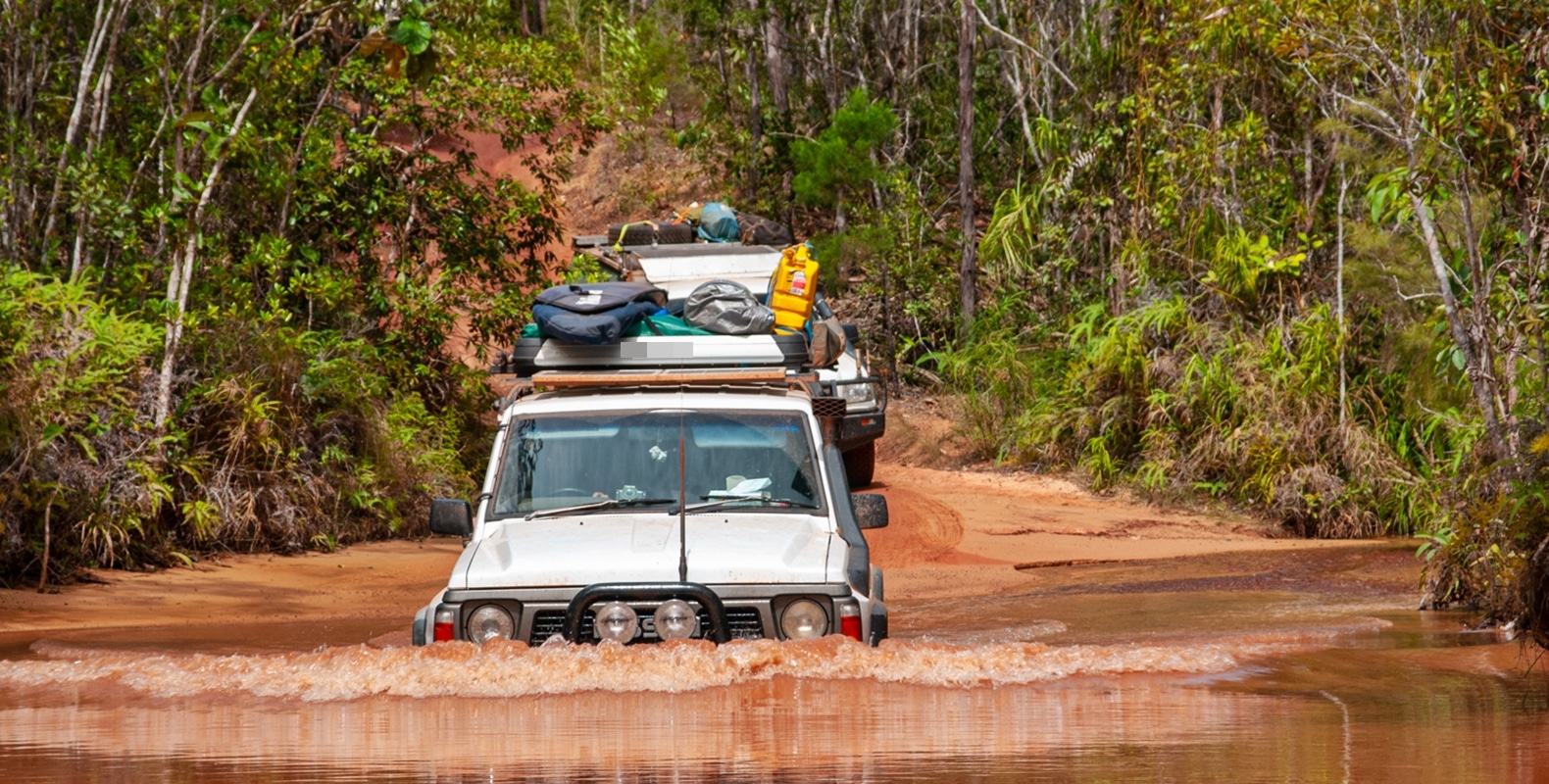 One of the most famous tracks of Queensland which is not for the faint-hearted. It winds its way from Cooktown to Seisia awash with water crossings, slippery terrain, and plenty of spots to get axles stuck deep. The most memorable section of the track is the infamous Gunshot Creek, located just past the crossing of the Bertie River. The many waterholes in the area make this track and Cape York a cornerstone of an Australian 4×4 expedition.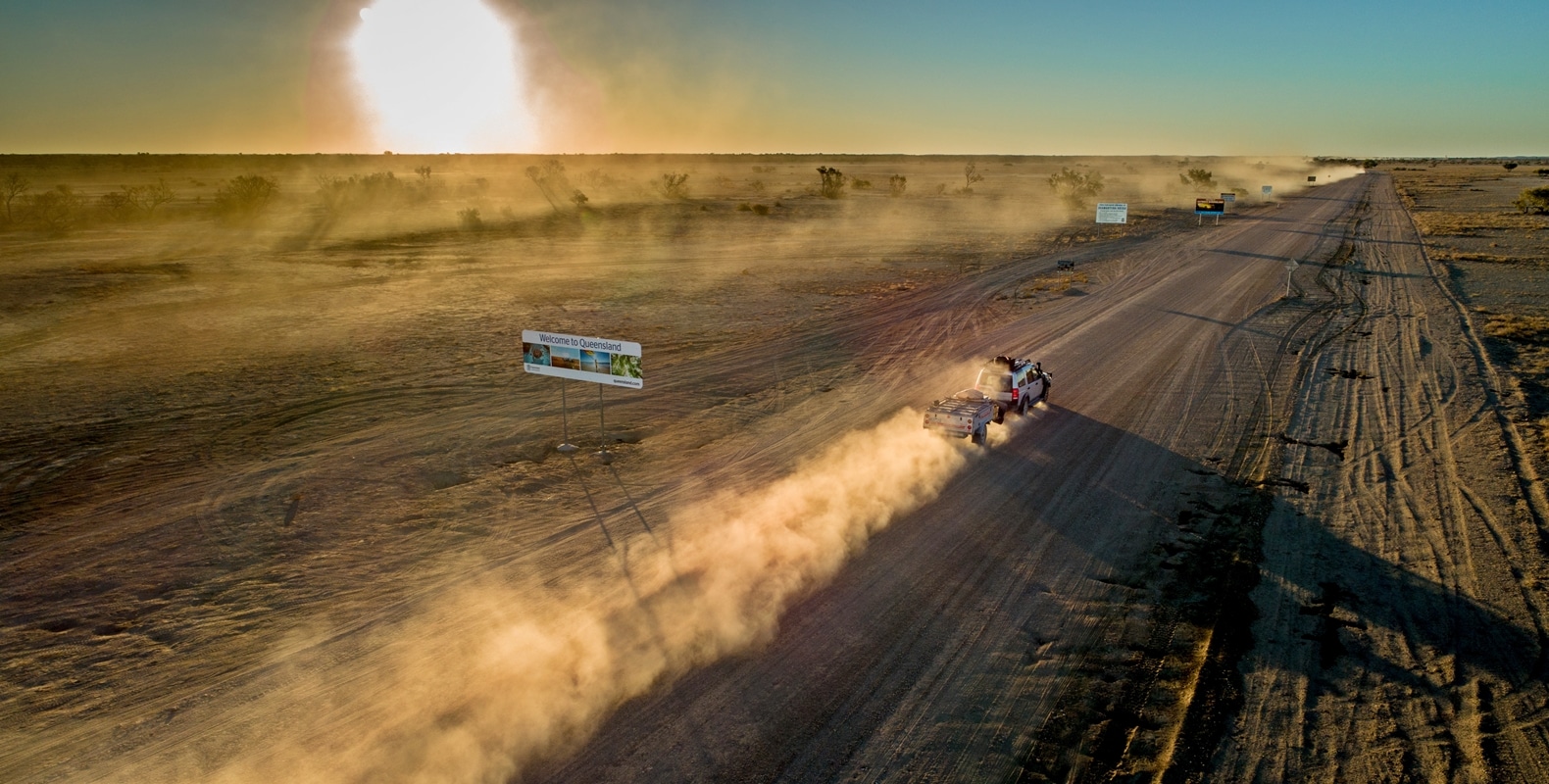 Starting from the small town of Marree in South Australia, the Birdsville Track is popular among 4WD enthusiasts including Big Red which hosts the world's remotest musical festival and the famous town of Birdsville. This track was developed in the 1860s as a cattle/stock route from Queensland and Northern Territory to Port Augusta. Because of its popularity, it is not as challenging as it was once, and with a graded dirt track is now considered a basic challenge. However, you can still travel through some of the driest and most-barren regions of the country.
Watch the Bus 4×4 Conversion of Hiace Commuter tackling Big Red below.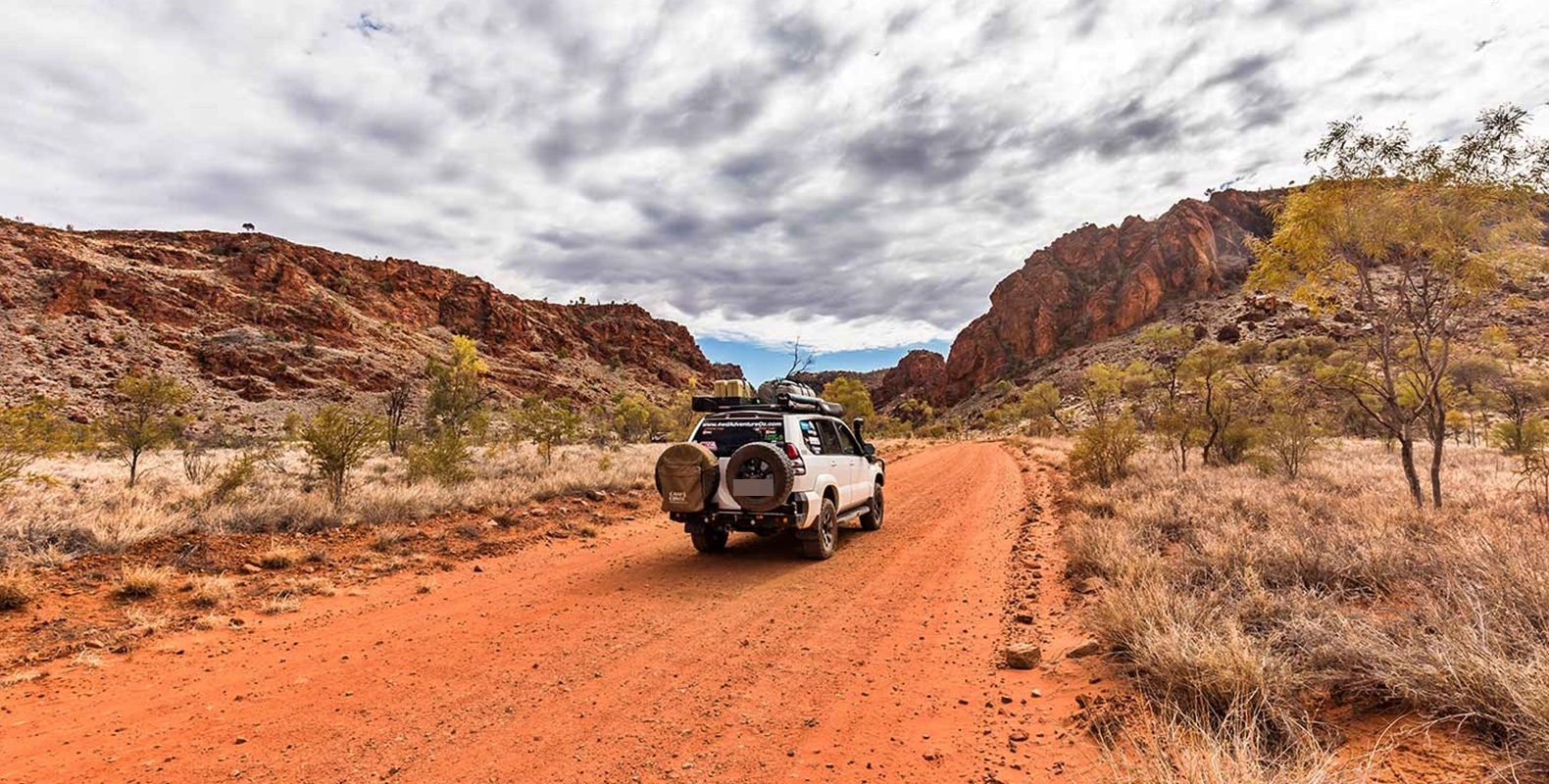 Named after Bill Binns, a Northern Territory ranger, this track starts from the north of South Australia through Central Australia and then into the Territory. It is a poorly maintained route with several dry river crossings. Most of the track is gravel, with plenty of corrugations to rattle teeth and bones so it is very essential to have a good suspension and capable all-terrain tyres.
The highlight of this track is Camp 16, where a gumtree blazed by Madigan, after whom this track was named, still stands. Cecil Madigan blazed this route through the desert back in 1939 with a convoy of camels and this desert track has a gauntlet of sand dunes which should only be attempted by those with plenty of experience 4x4ing on desert sand.
No 4WD enthusiast's bucket list is complete without a trip across the desert. The Simpson Desert French Line is the most direct route across the rugged South Australian terrain and the most popular for 4WD drivers nationwide. Starting at Dalhousie Springs in South Australia, this track continues into Big Red which is the big sand dune in Birdsville Queensland. Plenty of care should be taken while packing for this 3 day trip because one misjudged sand dune could find you beached in the middle of the desert.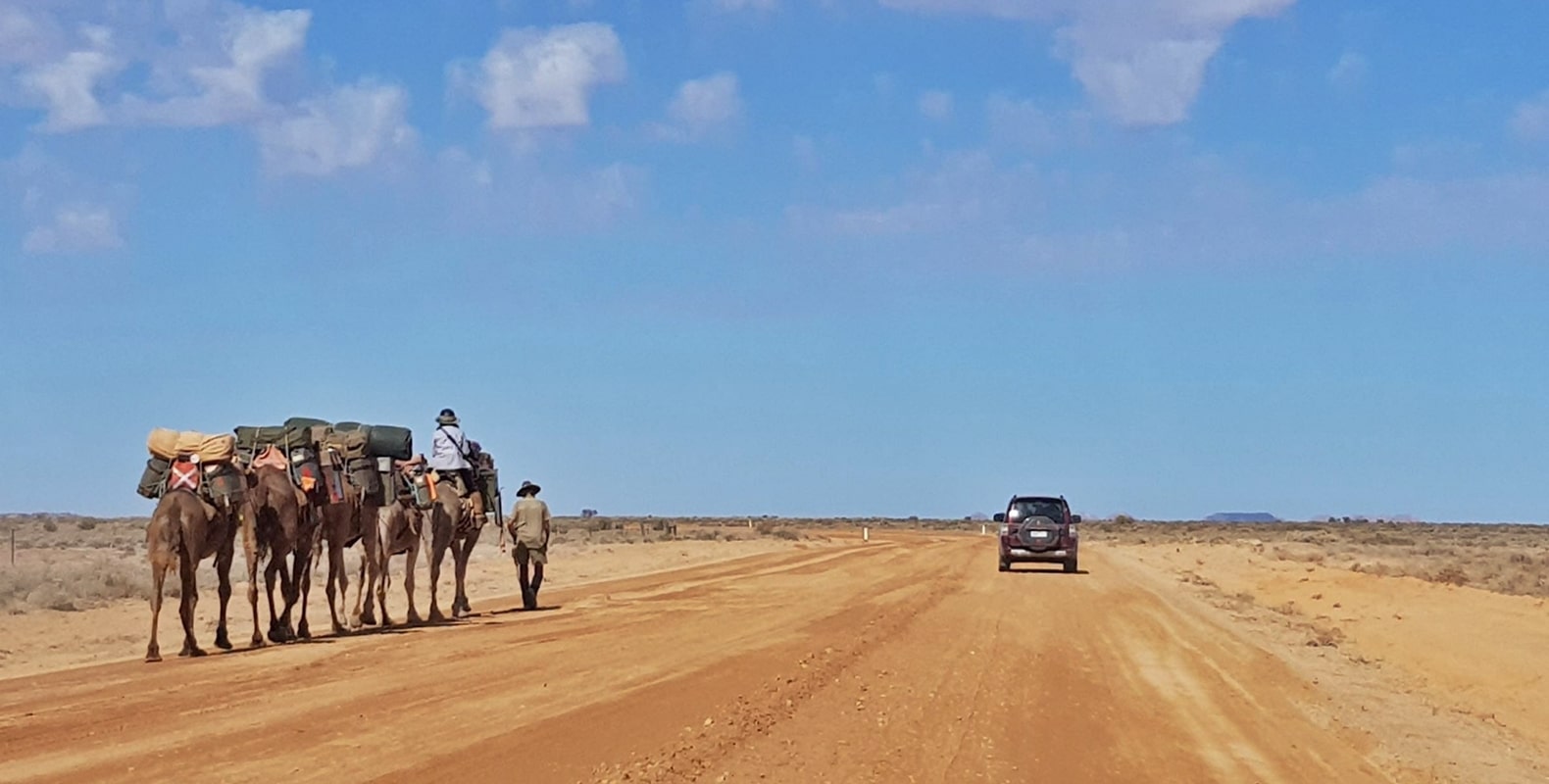 The Oodnadatta Track is not very challenging except during the rains. The risk is more from your tyre sidewall getting pierced from a wayward rock. This makes it an ideal track for all 4WDers, with plenty to love about the route. Like most outback roads, the track is usually closed following rain to protect its surface.
This track follows the Old Ghan Railway Line, which runs from Adelaide to Alice Springs, and for most of the way is within eyeshot. Lake Eyre is another landmark enroute, one of the world's largest internally-draining freshwater systems, with the track skirting the majestic lake's southern edge. Also worth visiting is the famous Pink Roadhouse, an ideal spot to end your adventure with air-conditioned cabins, warm showers, and a hearty meal on the cards.
7. BLUE RAG RANGE TRACK, VIC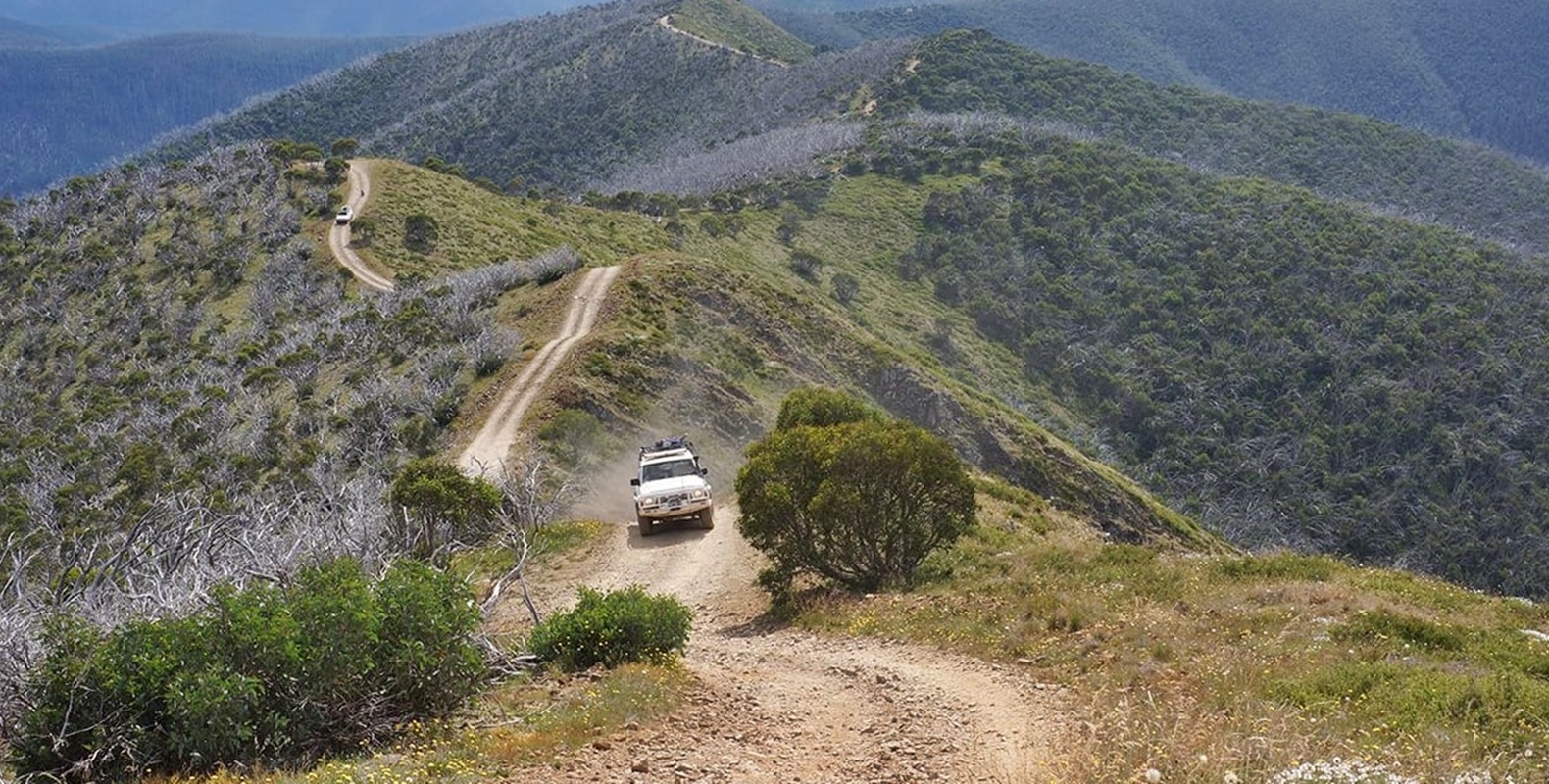 This track is arguably one of the most scenic tracks in the Victorian High Country providing breathtaking views across the Alpine National Park. At 1600m above sea level, snow is prone to fall in the region and the track is subject to closure during the cooler months between May and November. It is rated as a difficult track with extremely steep climbs, tight turns, as well as very steep drop-offs so you need a low-range 4×4 with good suspension.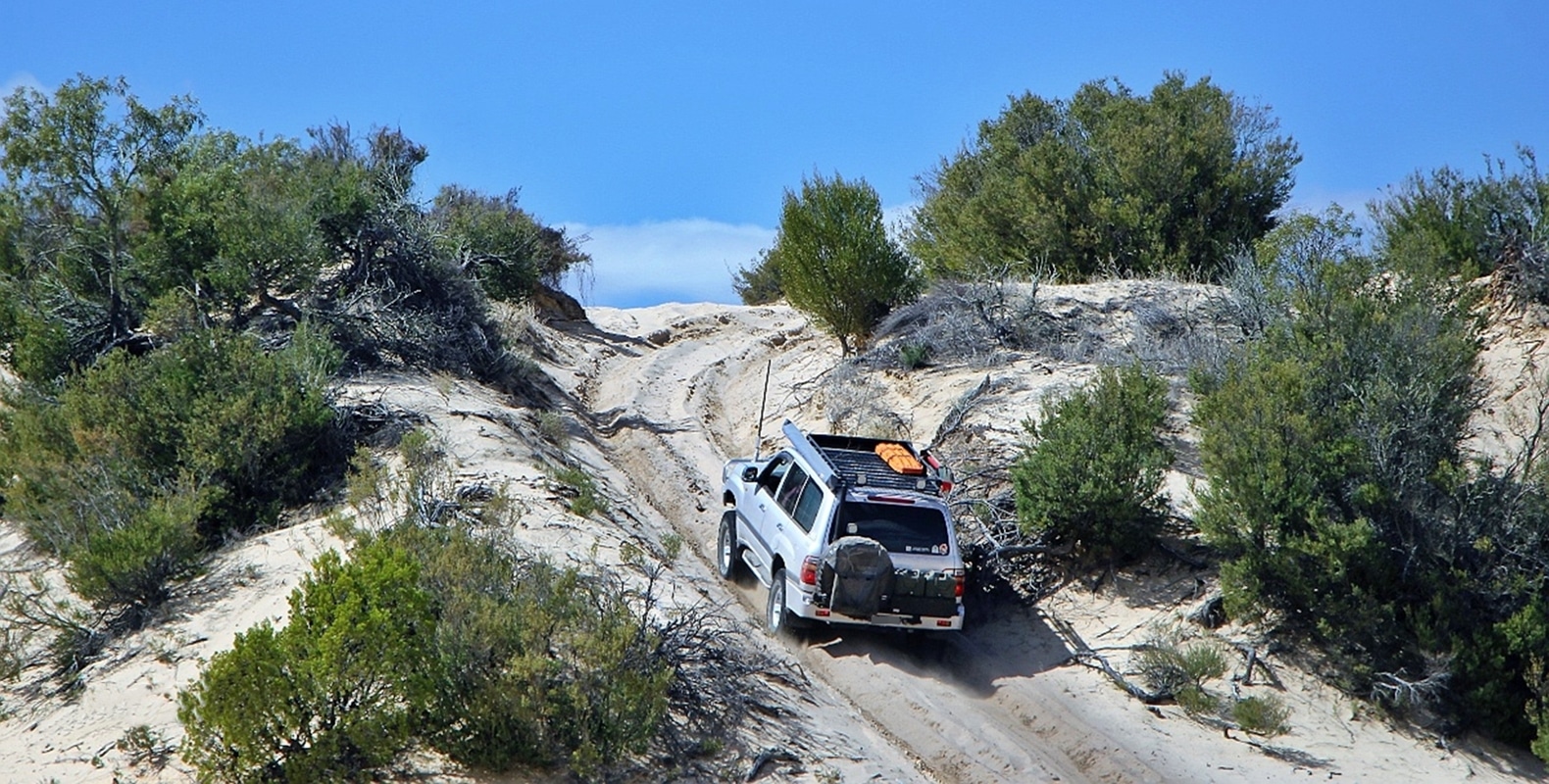 The Border Track runs for a while between Victoria and South Australia and hence named so. It begins in Hopetoun, Vic, cutting west through Wyperfeld National Park followed by a jaunt through the Big Desert National Park. The Border Track itself begins once you've entered the sandy landscape known as the Ngharkat Conservation Park. This track runs through quintessential mallee country, with soft sand typically underfoot – so always remember to let the air from your tyres. It is relatively short but has a few challenging driving conditions including a handful of imposing sand dunes.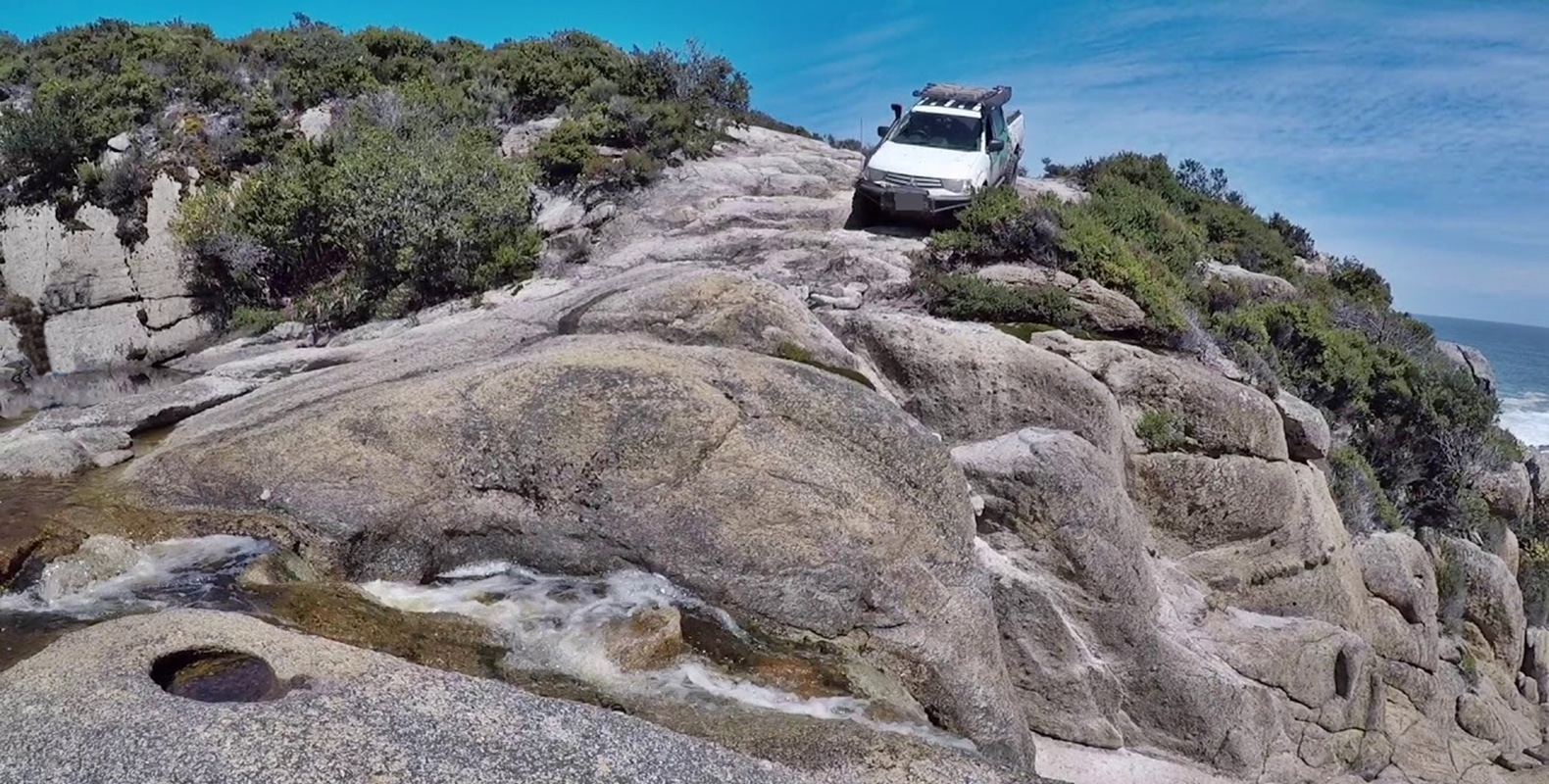 The west coast of Tasmania has an ocean-side track with deep ruts, scrambly climbs, knee-deep mud and deep water crossings called the Climies Track. It requires precise wheel control and is recommended for highly experienced drivers only. The track was once used as a major route between two shack towns at Granville Harbour and Trial Harbour, but neglect has resulted in a twisted maze of deep gullies and wild boulders the size of cars.
Climies is an unforgiving track, and its 20km length can take more than 10 hours – so be prepared to be in for the long haul if you want to tick it off the bucket list.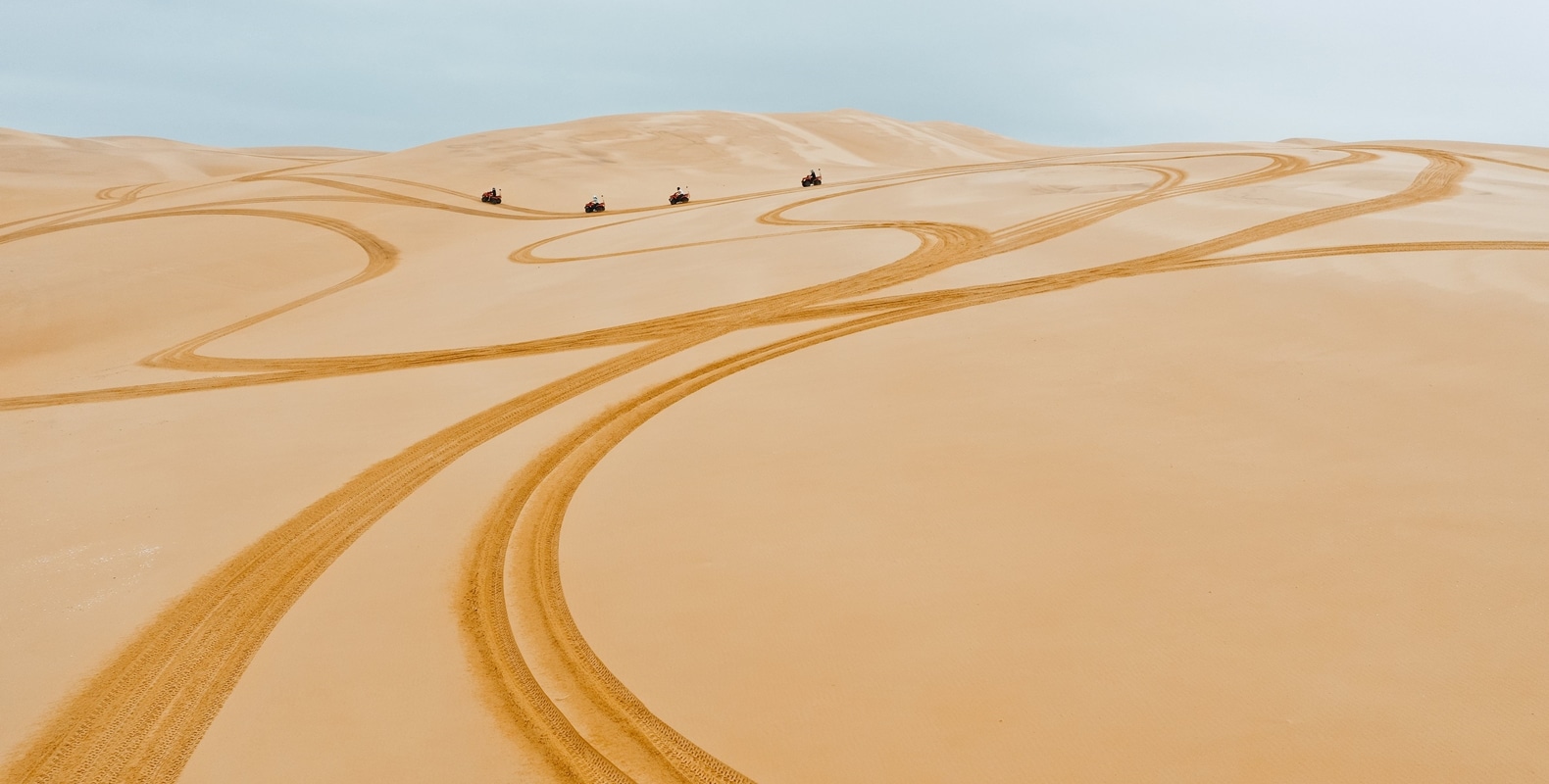 If you are keen to off-road seaside, this track is a delight. Many of the dunes on Stockton Beach are steep and can be summited only by snaking up more gradual slopes nearby. The wreck of the MV Sygna, which washed ashore in 1974 or the Tank Traps, which were installed as a means of defence during WWII are other attractions.
Many 4×4 driving schools hold their sand training classes on the Stockton dunes.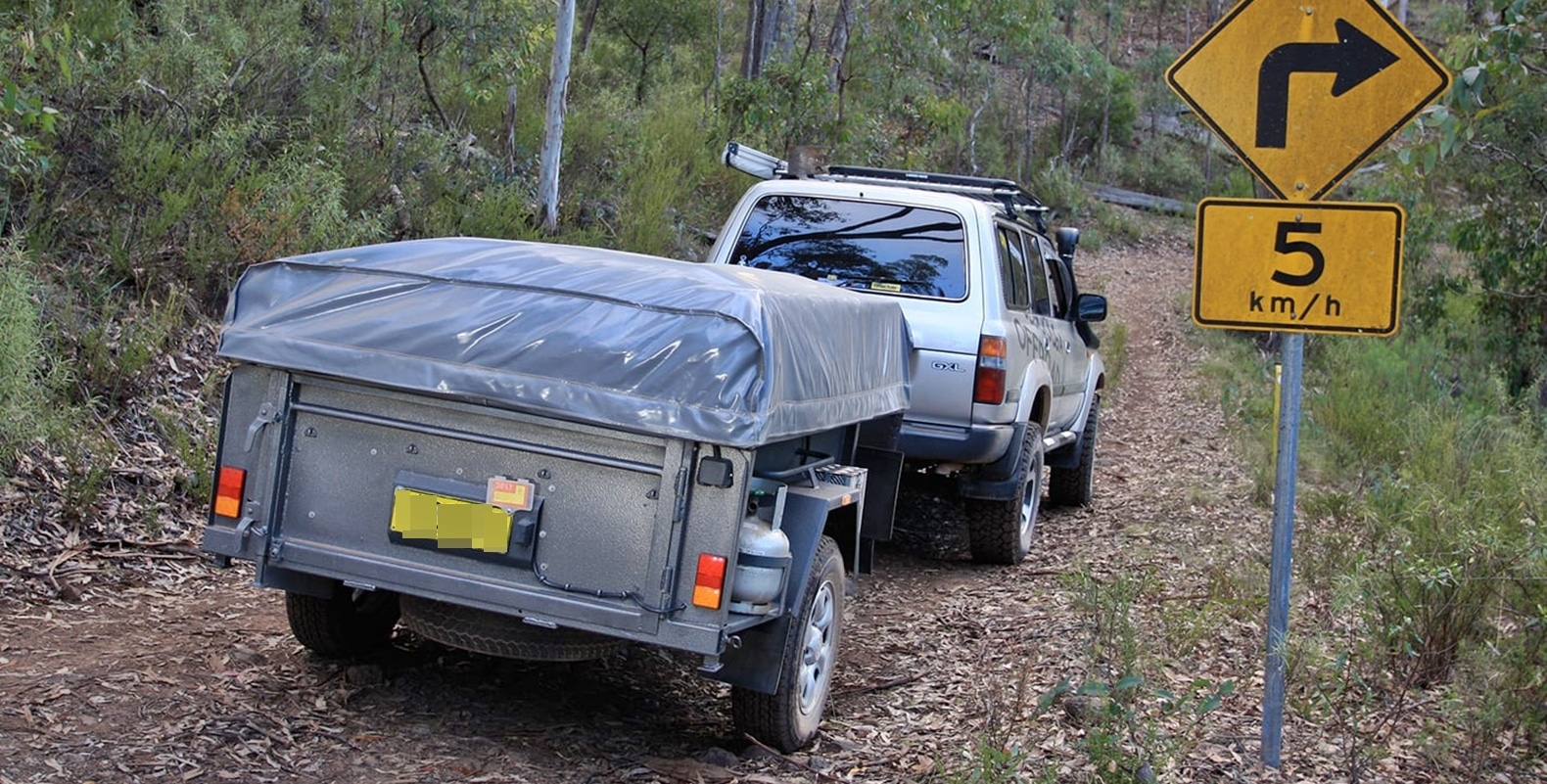 This is a track that is completely isolated without the tourist traffic. This track in Mt Kaputar National Park only permits eight vehicles in a week to enter so it will be only you against the terrain. Although it is only a day trip the altitude gives you a gorgeous view few will ever see.
12. MONKEY GUM TRACK, NSW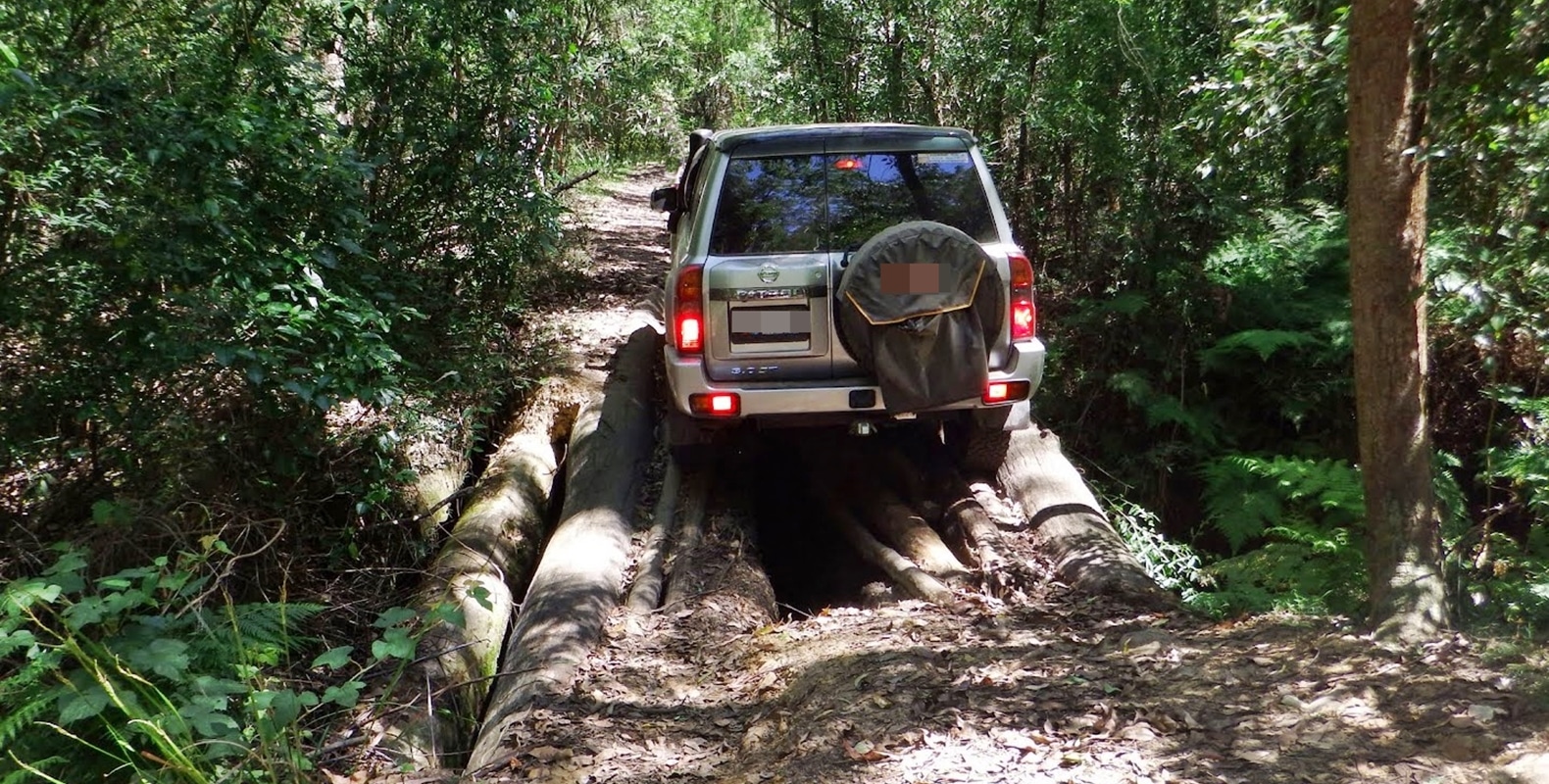 Monkey Gum Track is about two hours south of Sydney on the NSW South Coast. It is one of the best rock-littered 4WD roads you can find on the east coast. This track challenges your axles and suspension as you crawl over tricky sections comprising big mounds of rock. The reward for climbing this technical track is great views over Yalwal.
13. CANNING STOCK ROUTE, WA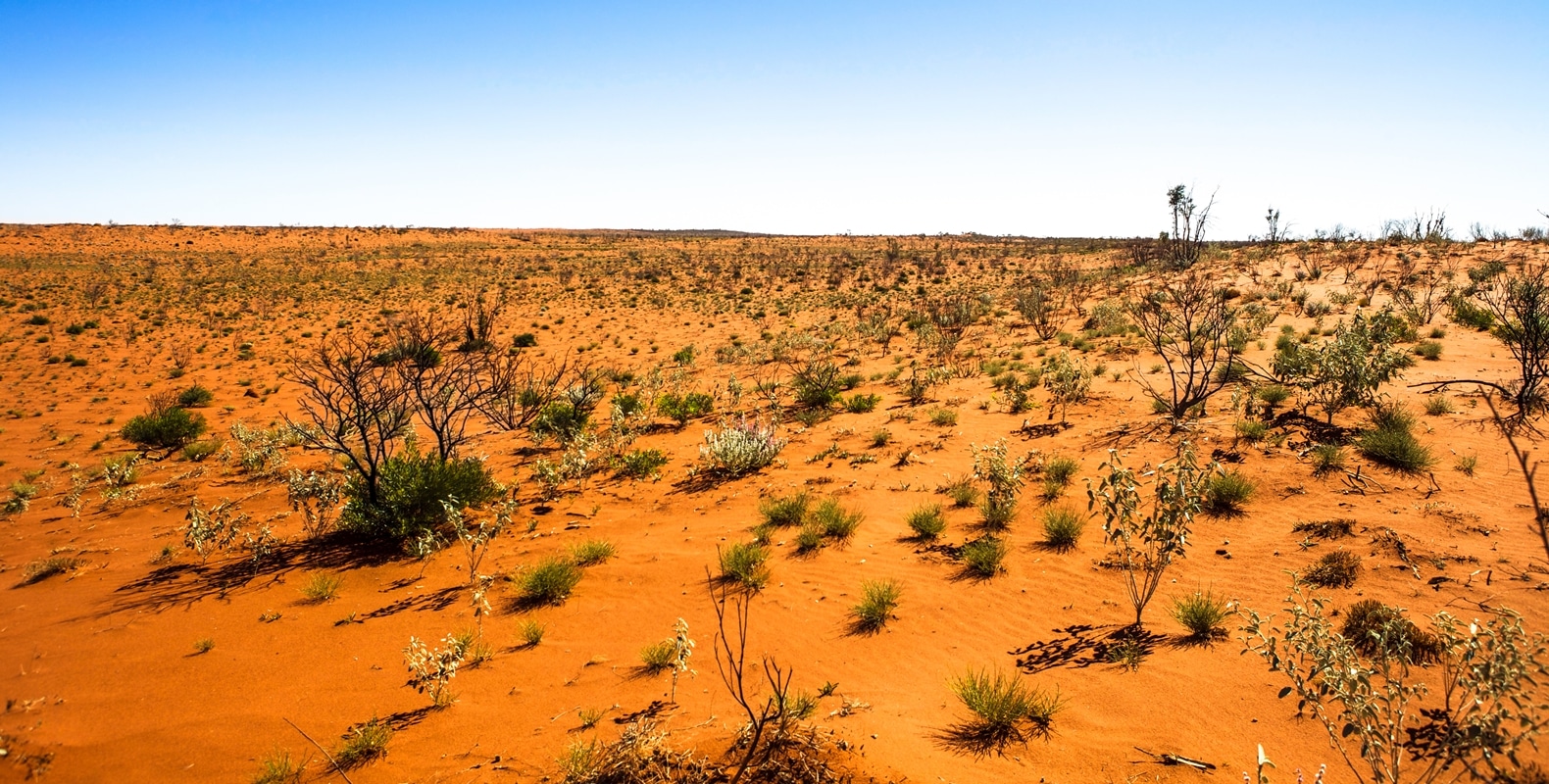 The Canning Stock Route in Western Australia is considered Australia's most famous tracks. This tough outback track which dates to 1910 is not for the fainthearted. The remoteness of the track means you will need a well prepared vehicle, with good suspension, spares, and adequate supplies. Cutting through WA's vast outback, Canning Stock runs from Wiluna in the south to Halls Creek in the north and passes through the Gibson, Great Sandy and Tanami deserts stretching close to 1800km.
It started originally as a route to connect 51 wells that watered the stock travelling to market. Stopping at a number of these well-known wells along the way is an essential part of the adventure.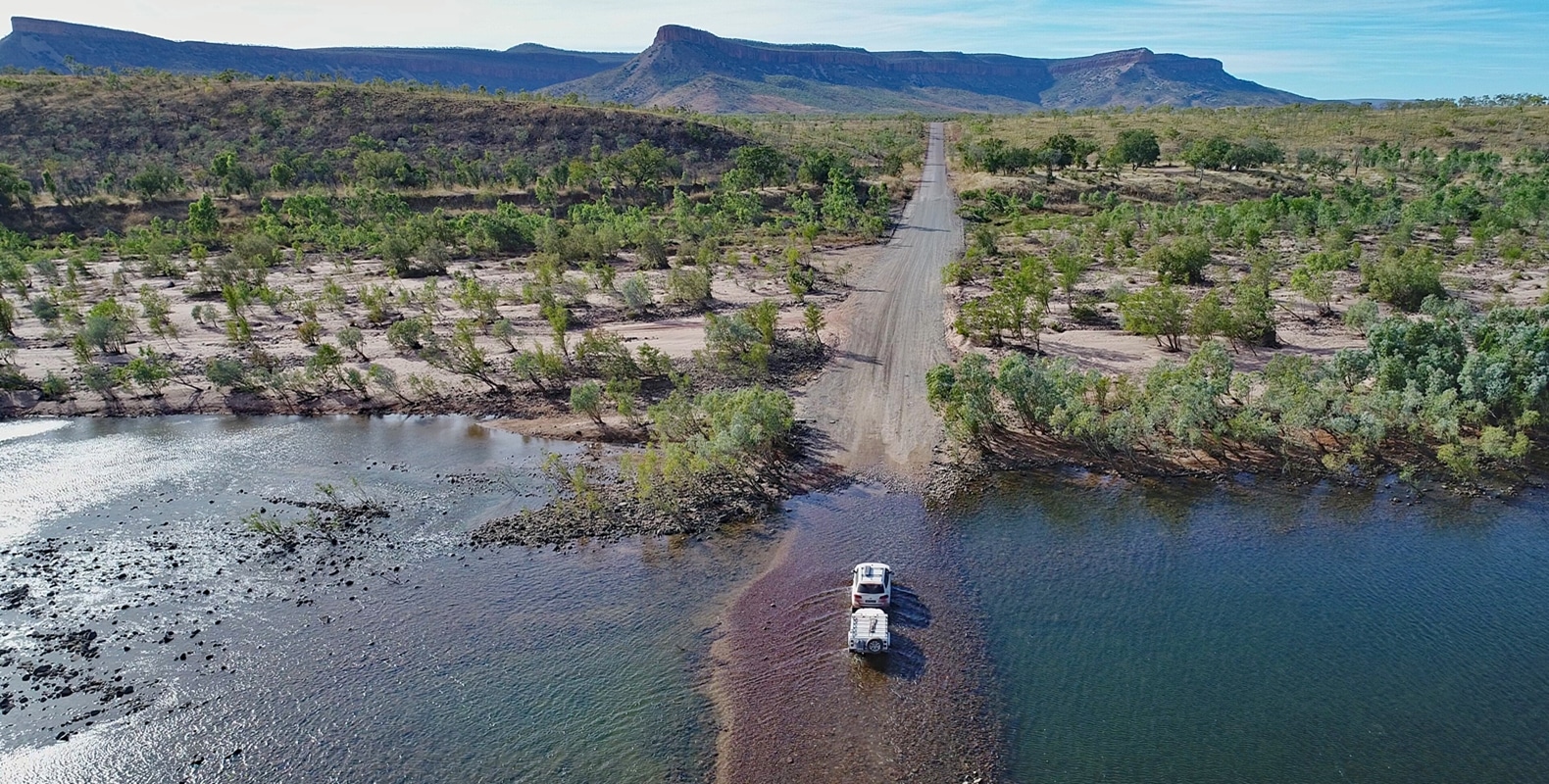 The Gibb River Road is another challenging track in Western Australia, travelling through the Kimberley region. This track has some attractions enroute with secluded swimming holes, freshwater gorges, quintessential outback landscapes and sprawling cattle stations. This is a popular route so expect some company during peak season.
15. GUNBARREL HIGHWAY, WA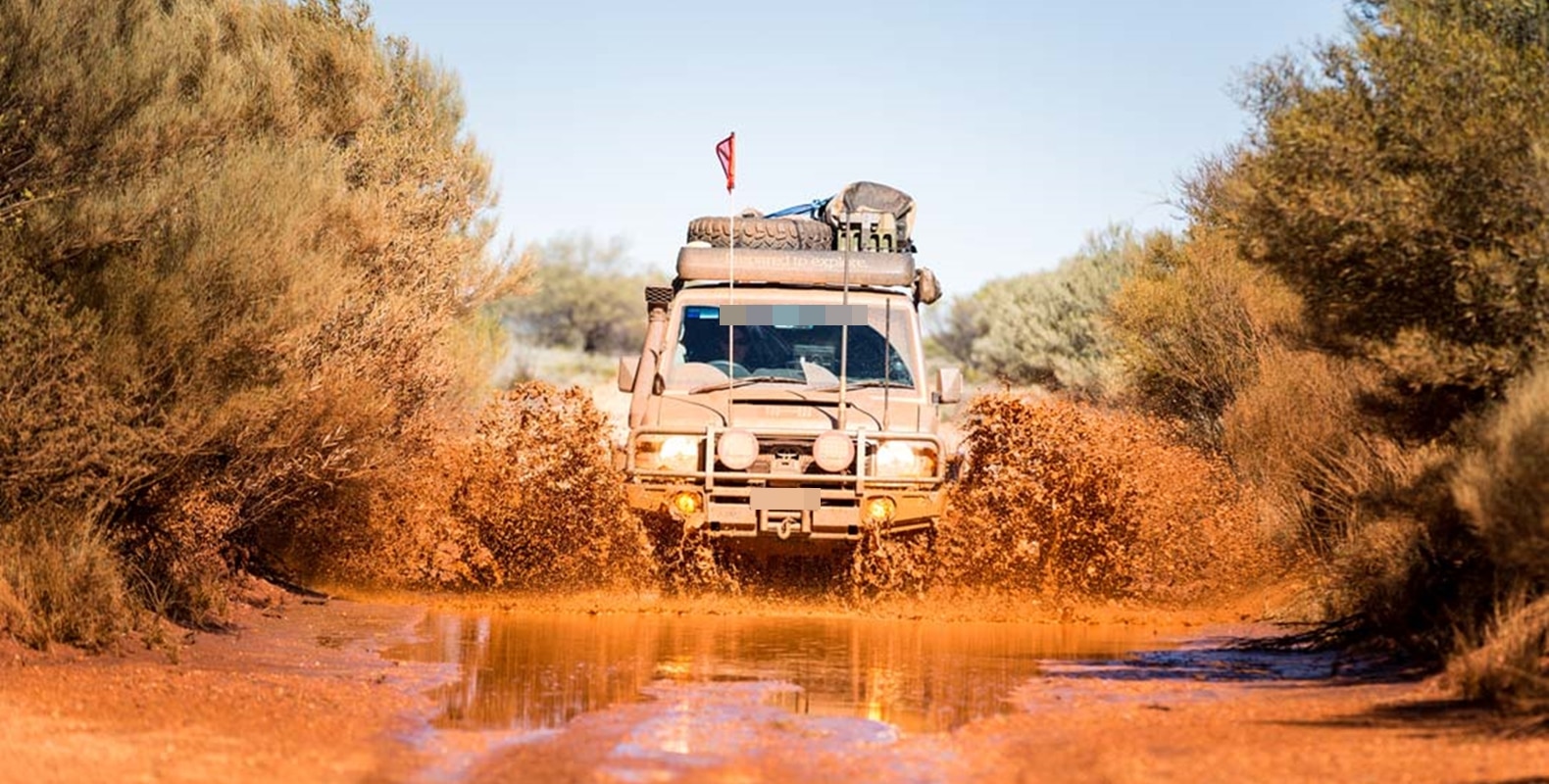 The Gunbarrel Highway has a reputation for being one of Australia's most rugged offroad tracks, perfect for the experienced off-roader who is prepared to face washaways and deep corrugations. This track is notoriously unforgiving – even its numerous bore holes, while tempting to a thirsty traveller, are not good to drink. However, there are several bush camps along the way. Before setting out, be sure to obtain permits from both the Ngaanyatjarra and Central Land Councils.
Looking for a 4×4 conversion to tackle these off-road tracks? Please click here to email us or call us on 07 3276 1420.
For a list of our distributors in Australia and overseas, click here.
To know more about our 4×4 Conversions, click here.
For the full specifications of Toyota Commercial People Movers, click to visit the Toyota Australia website here.