Breaking News! The Bus 4×4 Full Time AWD Conversion of Hiace LWB Van with High & Low Range 4×4 is open for bookings, as an off-road capable Panel Van, Campervan or People Mover.
Full Time AWD with High & Low Range 4×4
Electronic Transfer Case
Modified Front Suspension
Upgraded Rear Suspension
All Terrain Tyres
Increase of 180mm of lift over factory standard
Upgraded GVM of 4,000 Kgs
Optional Rear Diff Lockers and Underside Protection
Trust the Bus 4×4 Conversion on the entire Hiace Diesel range including the LWB Van, LWB Crew Van, SLWB Van and the SLWB Commuter Bus for proven and tested off-road capability.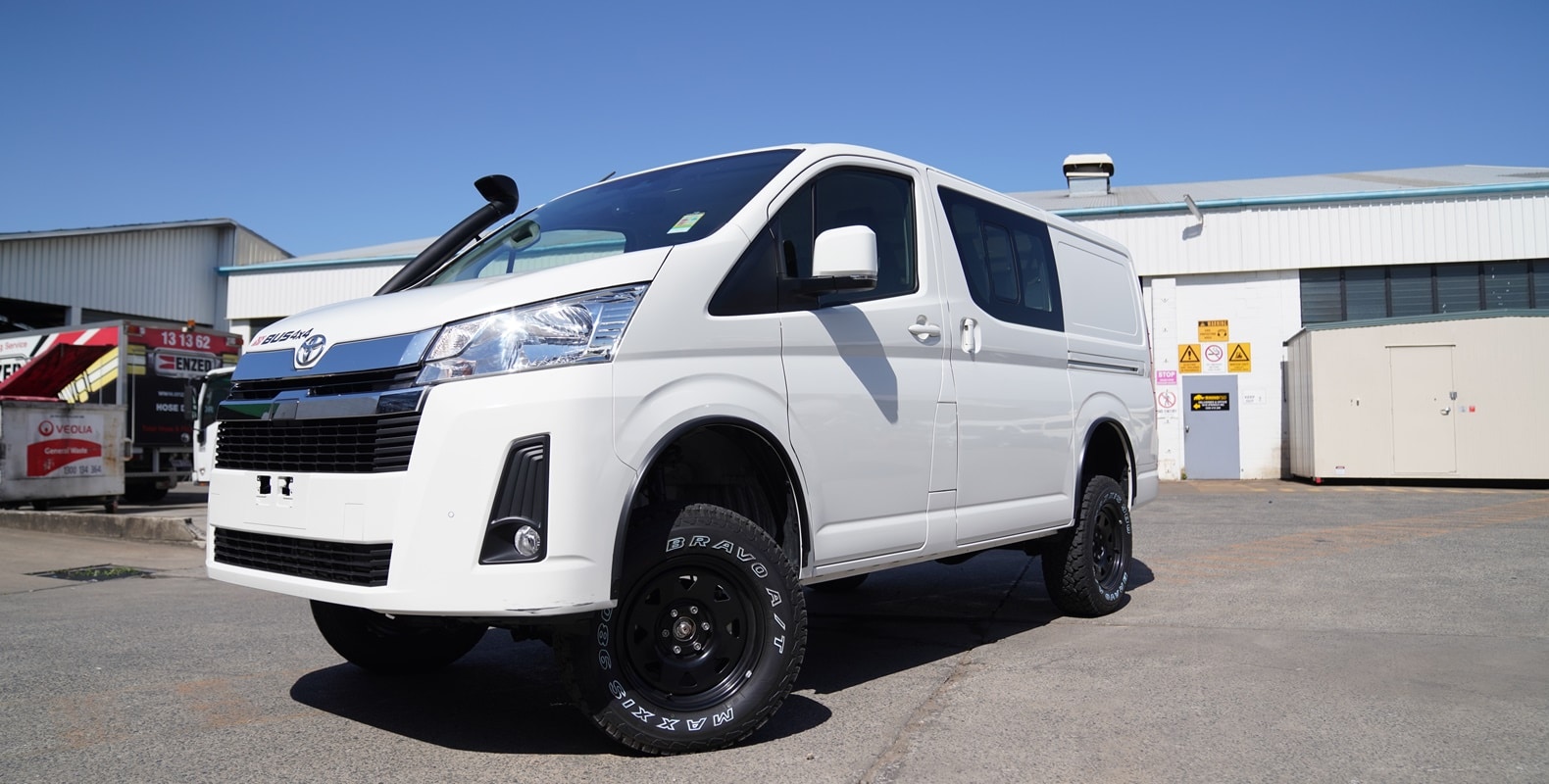 If you are looking to buy or convert a Toyota Hiace, please click here to email us or call us on 07 32 76 1420.
If you are in NT, please call St John Ambulance on 08 8922 4435 or visit their website here.
If you are in WA, please call Perth Motor Bodies on 08 6332 2715 or visit their website here.
For the full specifications of Toyota Hiace Models, visit the Toyota Australia website here.