Andrew and Mary Massey are Bus 4×4 customers and travelled in their 4×4 Conversion of Hiace LWB Campervan to flood ravaged Northern NSW to volunteer for BlazeAid.
After 12 months of wait, we received our awning and fitted it on our Bus 4×4 LWB Hiace which completed our rig! So, instead of battling the Easter crowds rushing about on holidays, we drove down to Casino in NSW and volunteered our labour at a BlazeAid camp in the local show ground.
The trip from Brisbane was only 3 hours but as we approached Lismore and then Casino, we were confronted with the impact and enormity of the recent floods.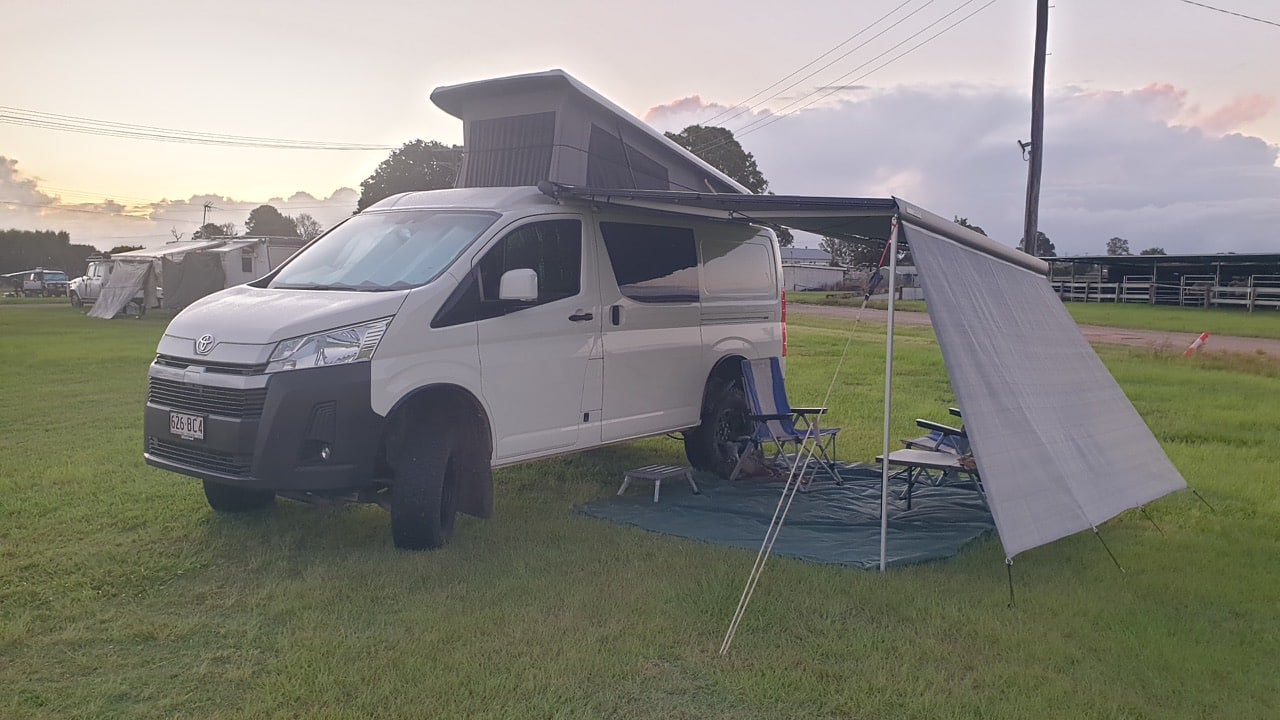 So, who or what is BlazeAid?
BlazeAid is a non-profit charity that helps farmers to repair fences broken or damaged from bush fires and floods. It was set up in 2009 by a farmer (Kevin Butler) in Victoria after he received unsolicited help when his farm was badly affected by bush fires. Kevin wanted to return the favour for the help he received and thus started BlazeAid.
The aim of BlazeAid is to help farmers re-establish boundary fences so that stock can be retained.
For more details about BlazeAid, visit their website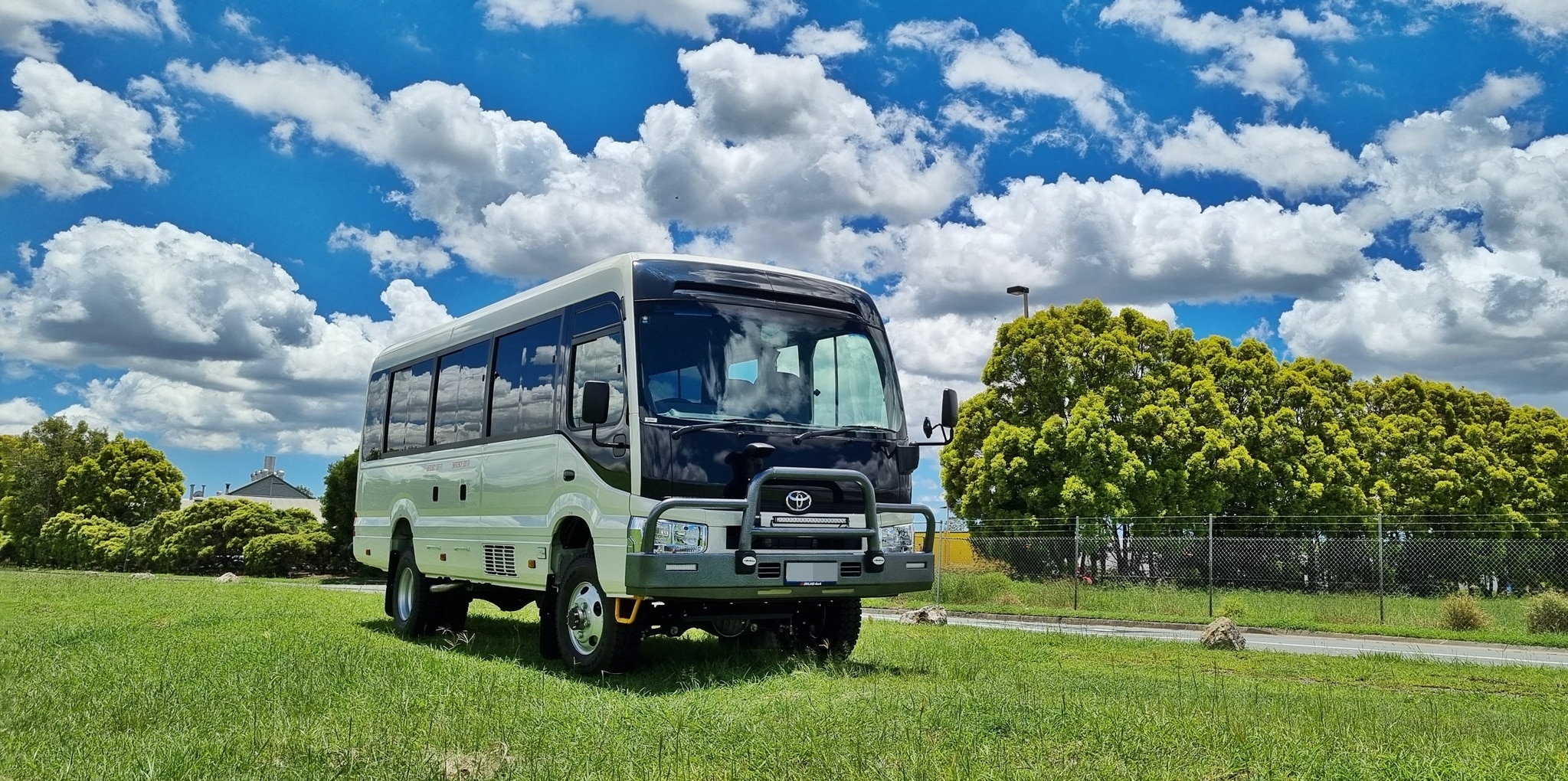 The beauty of BlazeAid is that it taps into the vast potential labour force who are travelling Australia such as the Grey Nomads, young families, backpackers, and students on #vanlife and holidays. You can volunteer for a day, a week, a month or longer periods. You provide your labour and BlazeAid provides the camp, meals, and the tools.
We have volunteered in many camps across states over the years. Sometimes it is to help with bush fires and fire damage, other times it is floods. Each time the camaraderie is excellent, the farming folk you meet are both remarkable and sobering, and the satisfaction of sitting back knackered but seeing a fence rebuilt is wonderful.
Currently there are 12 camps operating across Queensland, NSW, and Victoria.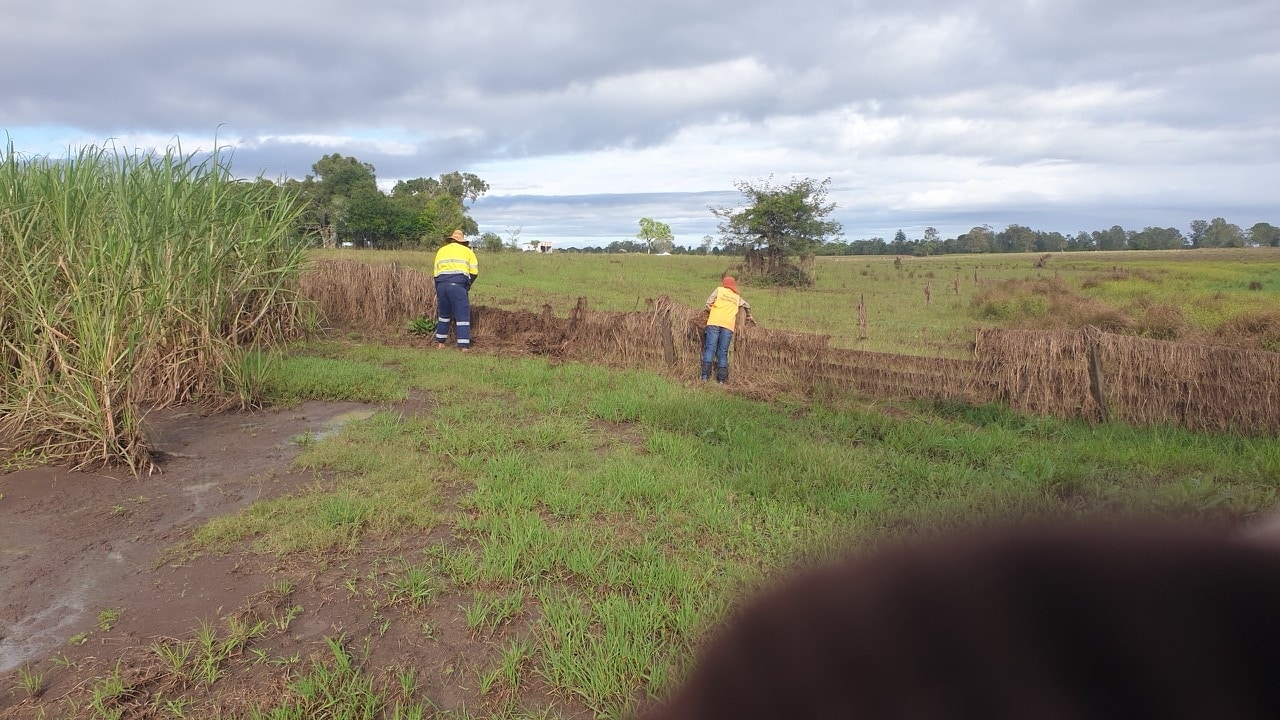 If you are interested to make a difference in disaster hit areas, look them up. You don't need to know anything about fencing or be a labourer. All you need is a will to help, to be keen and you will be taught what to do. For example, one crew we were rostered in comprised of a nurse, a concreter, a CFO, a geologist, and a firefighter, and we built several 100 metres of new fence.
Interested to volunteer with BlazeAid? Click here to register or visit their Facebook or Instagram pages.
ANDREW AND MARY MASSEY CAMPERVAN DETAILS:
300 Series Toyota Hiace LWB Van (2 Seat)
Van Modifications:
– Bus 4×4 AWD Conversion with High & Low Range 4×4
– LT 265/65 R17 Tyres
– Euro pop-top and passenger seat swivel by Jacana Motor Homes, Taree NSW.
Campervan Fitout:
– Enerdrive electrics and Sunman solar panel provided by Complete Off Grid Systems, Enogerra.
– North-south bed with pull out extension.
– On board fridge, water tank, and toilet.
– External fold out kitchen inside doorway.
– And most importantly, a Birko 700W water boiler for the morning tea in bed.
If you want more details on the Bus 4×4 Conversions, please click here to email us or call us on 1300 287 494.
For a list of our distributors in Australia and overseas, click here.
For the full specifications of Toyota Hiace and Coaster, click to visit the Toyota Australia website here.