When Outback Aussie Tours, a multi-award winning Savannah Guide Operator based at Longreach in Central Qld wanted a 4×4 people mover for their outback tours, they turned to Bus 4×4.
The Bus 4×4 Conversion of Coaster built for Outback Aussie Tours is the 6 speed 2022 model and has been upgraded with custom seat covers, bull bar and all-terrain tyres. This 4×4 people mover is quite different from Tilly the Troop Carrier that Alan Smith drove in 1988 and will offer state-of-the art features in comfort for his tour operations in and around the Australian Outback.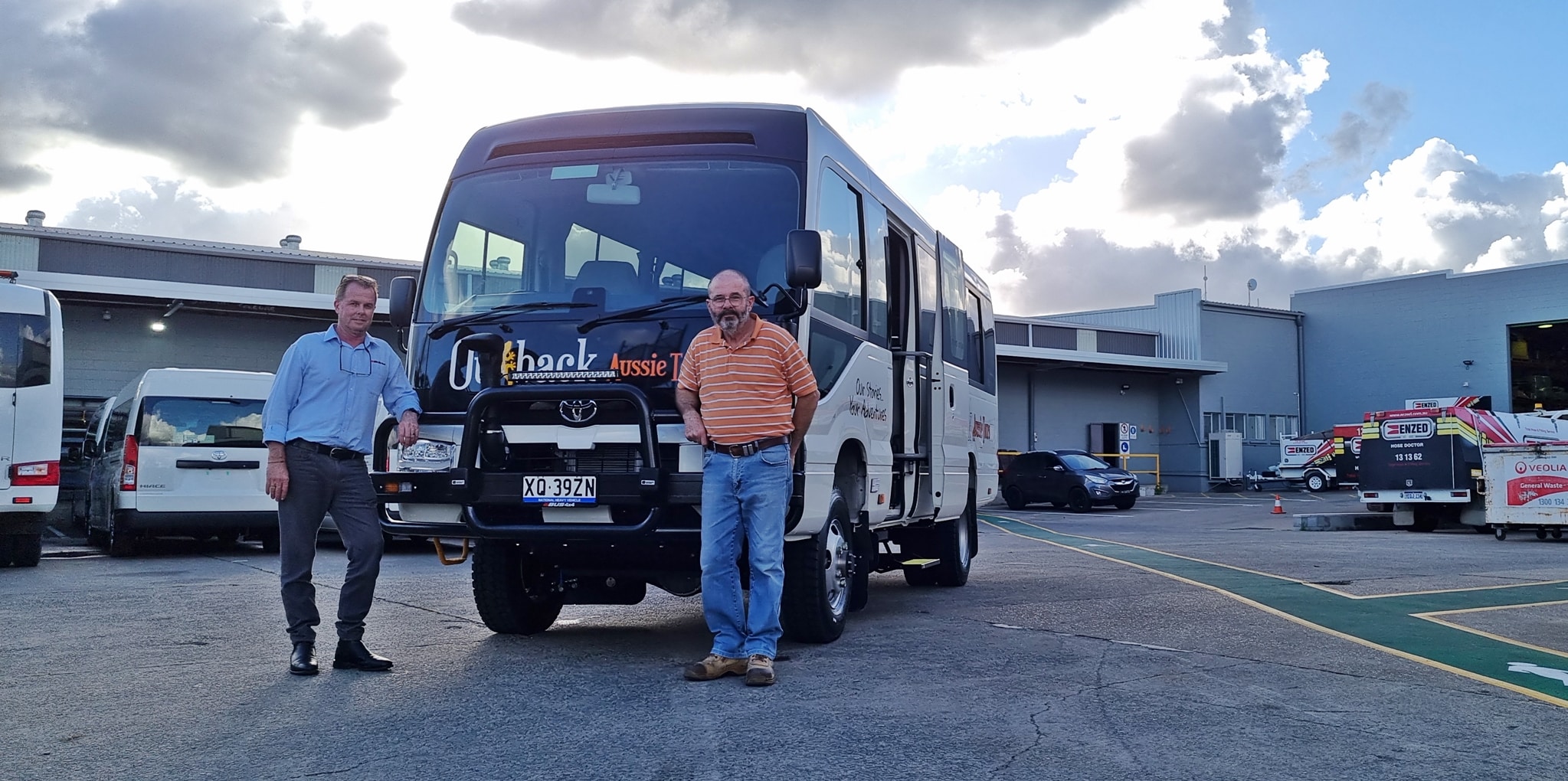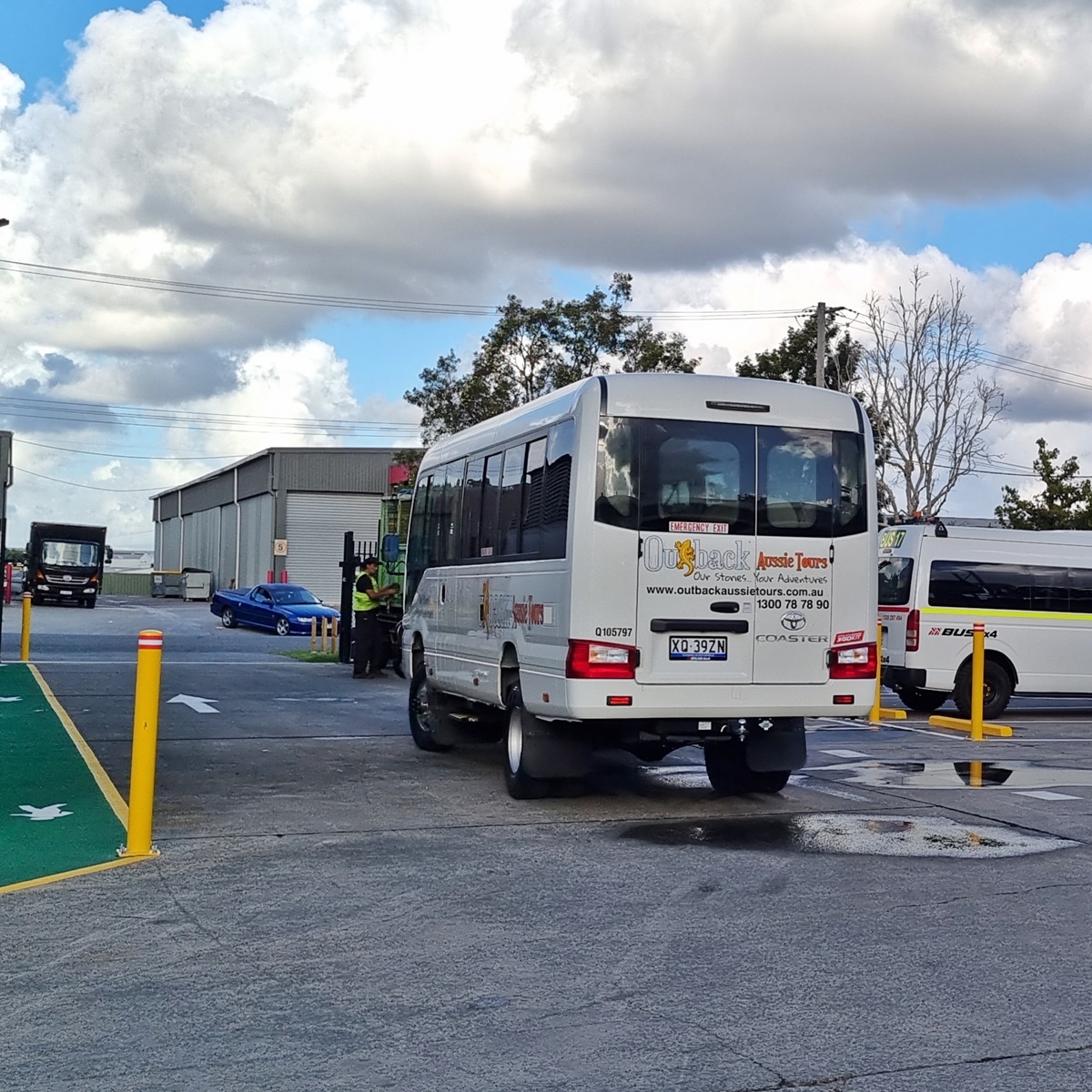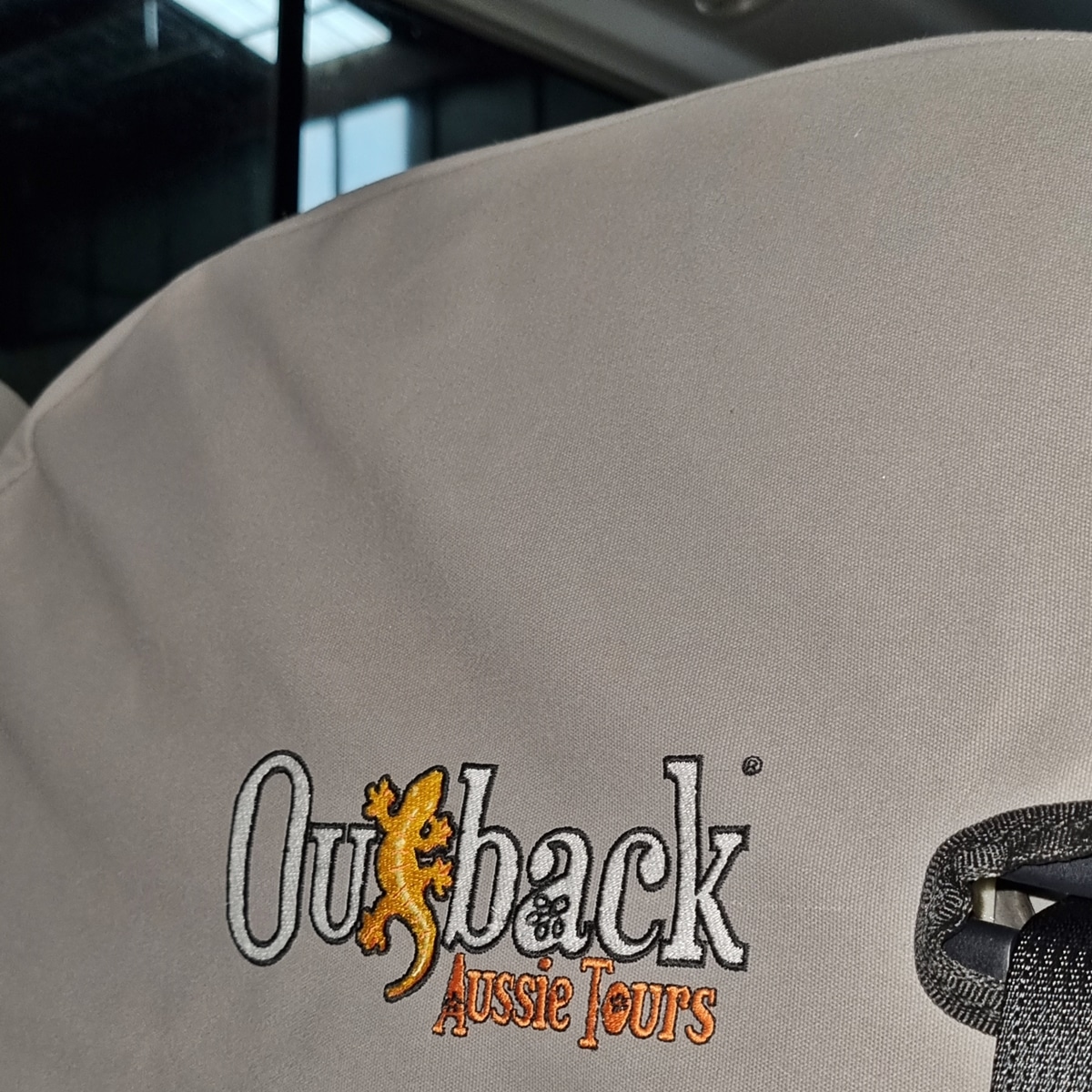 If you want more details on the Bus 4×4 Conversions, please click here to email us or call us on 07 3276 1420.
For a list of our distributors in Australia and overseas, click here.
For the full specifications of Toyota Hiace and Coaster, click to visit the Toyota Australia website here.