A proud moment for the BUS 4×4 Group of Companies team completing Bus #100 on Toyota's luxurious GL Commuter. This 4×4 conversion of Hiace Commuter will be used by a high end tour operator, Rangelands Outback Camp to cater select clientele in Winton, Queensland.
This Hiace GL Commuter is fitted with:
Bus 4×4 AWD Conversion with High & Low Range 4×4
Upgraded Dashboard Controls
Modified Front and Upgraded Rear Suspension
180mm Lift with Rear Diff Locker
265/65R17 All Terrain Tyres
Bull Bar, UHF Radio and Electric Step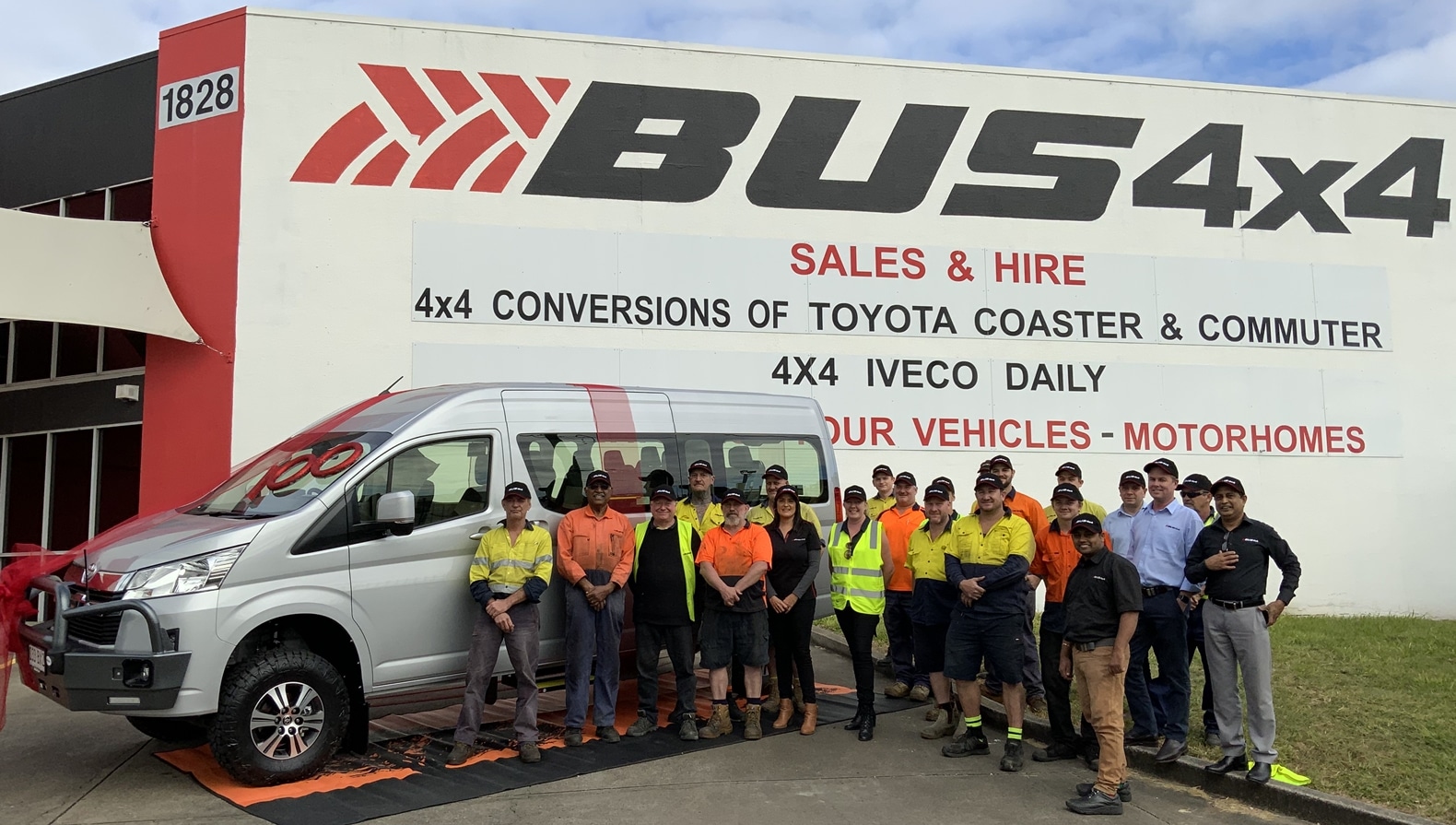 If you are looking to buy or convert a Toyota Hiace Commuter, please click here to email us or call us on 07 3276 1420.
For a list of our distributors in Australia and overseas, click here.
To know more about our 4×4 Conversions, click here.
For the full specifications of Toyota Hiace Models, click to visit the Toyota Australia website here.